Hamas
US to deport Palestinian terrorist Rasmea Odeh to Jordan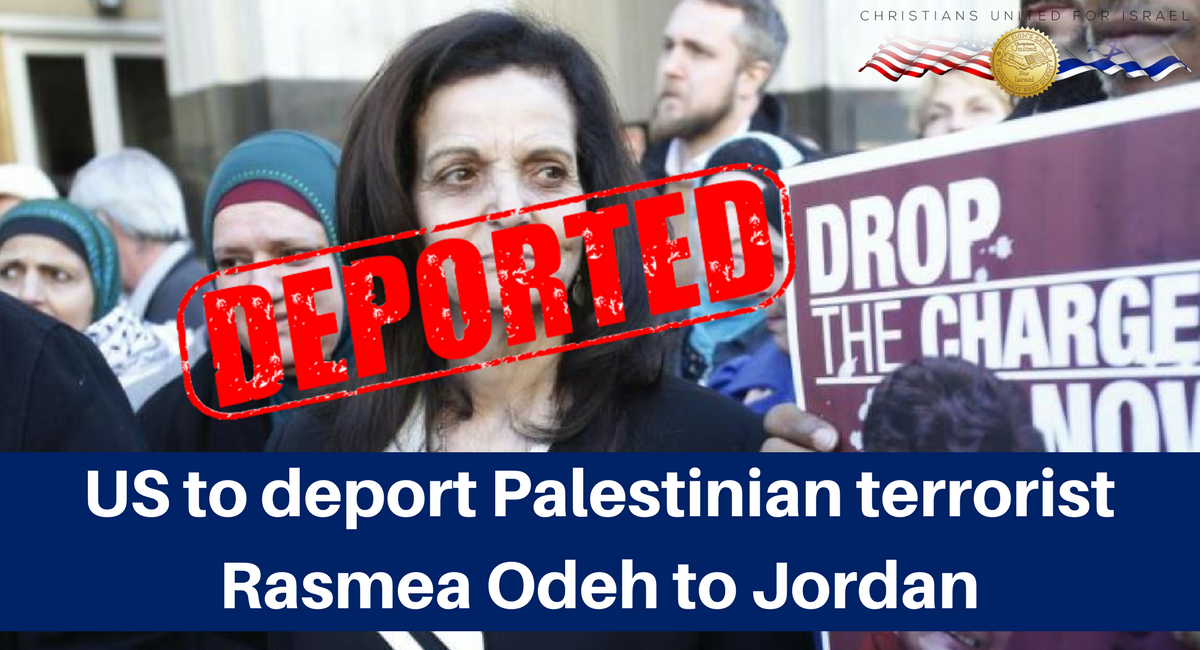 A Palestinian woman who perpetrated a 1969 supermarket bombing and later immigrated to the United States had her citizenship revoked on Thursday and was sentenced to deportation to Jordan by a US federal court in Detroit.
Rasmea Odeh was convicted of immigration fraud as part of a plea deal by the same court in April with Thursday's deportation sentence being mostly a last formal step before she is sent on her way.
The terrorist attack killed two people – Hebrew University students and roommates Leon "Arie" Kanner, 21, from Netanya, and Edward Jaffe, 22, formerly of Cape Town and living near Tel Aviv – at the Shufersal supermarket on Agron Street in Jerusalem.
Odeh was sentenced to a life term.
"Hopefully, this will be the final chapter in the tragic story of this still-dangerous and unrepentant PFLP terrorist who tried to fraud the US immigration services," Shurat Hadin director Nitsana Darshan-Leitner, who represented Edward Jaffe's brother Harold and assisted the US Department of Justice with compiling evidence, said on Thursday in advance of the hearing.
"We applaud the work of the American Department of Justice and in particular Assistant US Attorney Jonathan Tukel, who really pursued Odeh with vigilance, exposed her lies and assured that her Jewish victims received a measure of justice and closure," she said.
Read More: J Post