US-Israel Relationship
US commemorates 40 years of Israel-Egypt peace treaty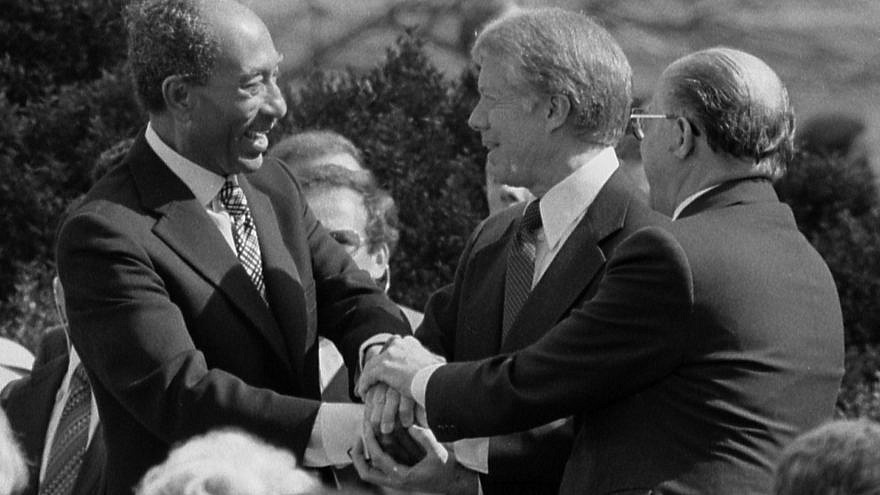 (April 30, 2019 / JNS) U.S. Secretary of State Mike Pompeo hosted a ceremony on Tuesday commemorating the 40th anniversary of the peace treaty between Israel and Egypt.
Pompeo commended the two nations for the diplomatic milestone, and that the "negotiations leading up to the treaty ushered in a new level of dialogue and cooperation, and laid the groundwork for a safer and more stable region," according to a readout from the U.S. State Department about Tuesday's occasion, which was closed to the press.
Also in attendance were Israeli Ambassador to the United States Ron Dermer and Egyptian Ambassador to the United States Yasser Reda.
The treaty consisted of the normalization of relations and ended the state of war begun in 1948, when Israel declared and won its independence. Israel withdrew from the Sinai Peninsula, which it captured in the Six-Day War in 1967, while Egypt agreed to keep the area demilitarized.
Moreover, the deal allowed Israel to access the Suez Canal, as well as recognized both the Gulf of Aqaba and the Strait of Tiran as international waters.
Read More: Jewish News Syndicate