United Nations (UN)
US blocks attempt to condemn Israel at UN over Wadi Hummus demolitions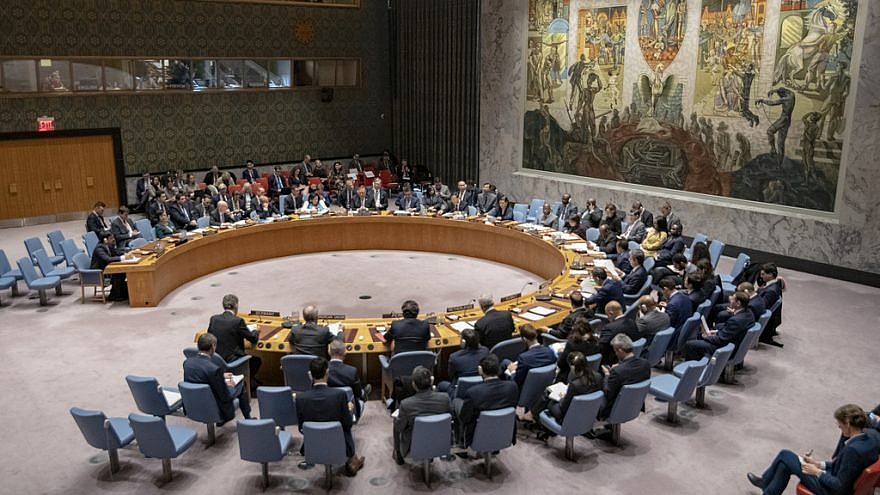 (July 25, 2019 / JNS) The United States on Wednesday blocked an attempt by several countries to get the U.N. Security Council to condemn Israel's demolition earlier this week of illegally constructed buildings on the outskirts of eastern Jerusalem, Reuters reported on Thursday.
Kuwait, Indonesia and South Africa circulated a draft statement among the 15-member Security Council on Tuesday warning that the demolition "undermines the viability of the two-state solution and the prospect for just and lasting peace," according to the report.
The demolition followed a seven-year legal battle over a 10 buildings in the Wadi al-Hummus area of Sur Baher, an eastern Jerusalem neighborhood. Israel maintained the buildings had been constructed too close to the security fence, illegally, and posed a security risk. Residents argued that the buildings were in Area A of Judea and Samaria, which is under the control of the Palestinian Authority, which they said had issued the construction permits.
Israel's High Court of Justice last month dismissed the residents' petition requesting that the military order prohibiting construction in the area be cancelled. The buildings were demolished on Monday.
The United States objected to the text, and also refused to support a shorter, revised version, according to Reuters, leading to the failure of the resolution.
Following the demolition, the European Union and France condemned the measure, and the Palestinian Authority threatened to lodge a complaint against Israel at the International Criminal Court in The Hague.
Israeli Public Security Minister Gilad Erdan accused the P.A. of telling "lies," stressing that "the demolitions had occurred after a lengthy legal process and the approval of Israel's highest court" and reiterated that "the structures were built illegally next to the security fence and constitute a risk to the lives of civilians and security forces."
Read more: Jewish News Syndicate