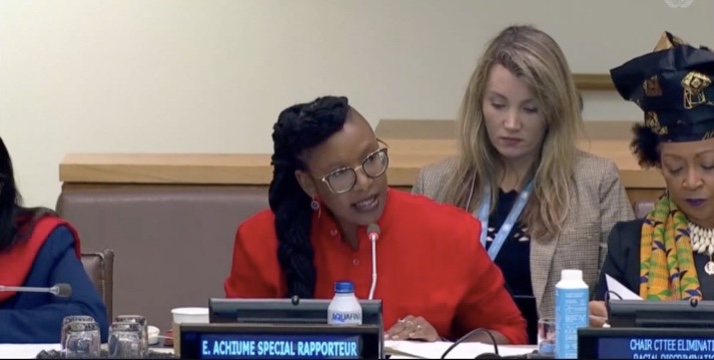 In The News
US Backs IHRA Antisemitism Definition After UN Criticism
The Biden Administration on Friday repeated its support for the International Holocaust Remembrance Alliance (IHRA) definition of antisemitism after it was criticized by a top UN official.
Speaking at the UN's Third Committee on October 31, the last day of her term, E. Tendayi Achiume, the UN's outgoing Special Rapporteur on Racism, Racial Discrimination, Xenophobia, said that there was a "worrying trend" of the "instrumentalization" of antisemitism. "I highlight the controversial status, divisive effects, and negative human rights impacts of the IHRA working definition on antisemitism," she said, outlining the findings of her report to the committee on combating neo-Nazism.
State Department spokesman Ned Price said that Achiume had "misrepresented" the IHRA definition. "In an era of rapidly rising global antisemitism, now is not the time to discard one of the most fundamental and critical tools in the arsenal to combat it," Price added.
Achiume, who was born in Zambia, was appointed to the special rapporteur role by the UN Human Rights Council in 2017 and is a law professor at UCLA.
Read More: Algemeiner