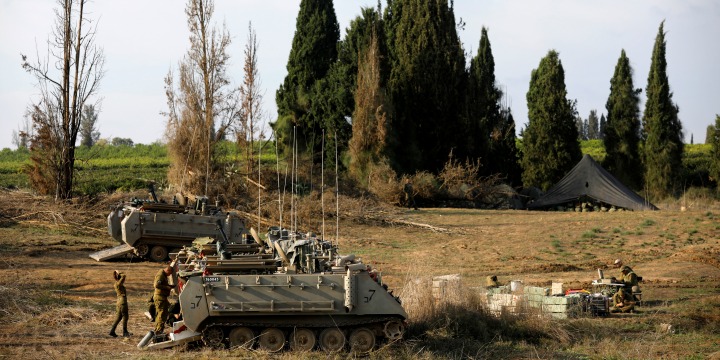 In The News
US Army to buy remote-controlled weapons from Israel's Rafael for $150 million
06/11/2021
The US Army chose American company Oshkosh Defense and Israel's Rafael Advanced Defense Systems to provide it with remotely operated weapons positions in a deal worth $942 million. Rafael's share of the deal is estimated at $150 million.
The positions are a Rafael development and are referred to in the IDF as "lethal" positions. They are used by the IDF's ground forces on Armed Personnel Carriers (APC), as well as on navy ships. The US Army is expected to equip three brigades with about 900 APCs in total, with the new positions carrying a 30mm cannon.
The positions will provide the APCs with stronger firepower, and better protect soldiers thanks to their remote control operation that will allow the crew to shoot while remaining inside the APC.
Meanwhile, it appears that Rafael is also on its way to seal another deal for the Iron Dome defense system. The US Marine Corps has announced it is looking into combining the Iron Dome's Tamir interceptors with an American-made radar and operation system to protect American forces and interests against cruise missiles, which Iran and its proxies have proven to accurately use. The Iron Dome has displayed its capabilities against such a threat in past tests.
Read More: Algemeiner