Hamas
US announces it's cutting all funding to Palestinian refugee agency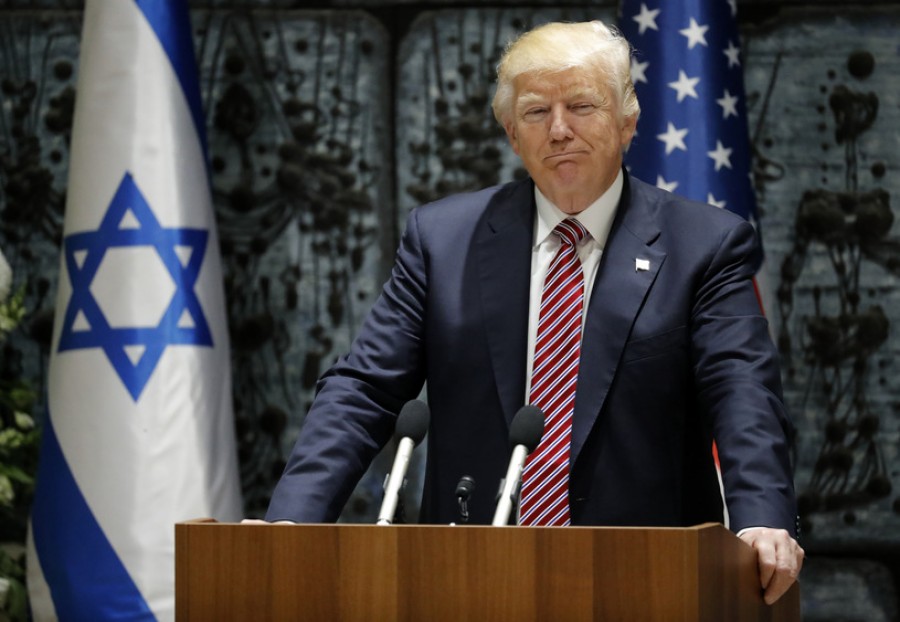 The Trump administration announced Friday it is cutting nearly $300 million in planned funding for the UN agency that aids Palestinian refugees, and that it would no longer fund the agency after decades of support. Instead, it said it would seek other channels by which to aid the Palestinians.
The administration castigated the UN's Relief and Works Agency for Palestine Refugees (UNRWA) for failed practices and indicated that it rejected the criteria by which UNRWA defines Palestinian refugees, whereby the UN agency confers refugee status not only on original refugees but on their millions of descendants.
The State Department said in a written statement that the United States "will no longer commit further funding to this irredeemably flawed operation."
"The fundamental business model and fiscal practices that have marked UNRWA for years – tied to UNRWA's endlessly and exponentially expanding community of entitled beneficiaries – is simply unsustainable and has been in crisis mode for many years," the statement said, a reference to the fact that the agency grants refugee status to all the descendants of the original Palestinian refugees, something not granted by the UN to refugees from any other places.
However, the statement said the US would look for other ways to aid the Palestinians.
"We are very mindful of and deeply concerned regarding the impact upon innocent Palestinians, especially school children, of the failure of UNRWA and key members of the regional and international donor community to reform and reset the UNRWA way of doing business," it said, adding that "Palestinians, wherever they live, deserve better than an endlessly crisis-driven service provision model. They deserve to be able to plan for the future."
The US will now work together with other international groups to find a better model to assist the Palestinians, the statement said.
Reports had circulated throughout the week that the US was planning the move.
The US supplies nearly 30 percent of the total budget of the UN Relief and Works Agency, which provides health care, education, and social services to Palestinians in the West Bank, Gaza Strip, Jordan, Syria, and Lebanon.
The US donated $355 million to the agency in 2016 and was set to make a similar contribution this year. In January the Trump administration released $60 million in funds but withheld a further $65 million it had been due to provide.
Ahead of the announcement, Israel signaled its support for the move.