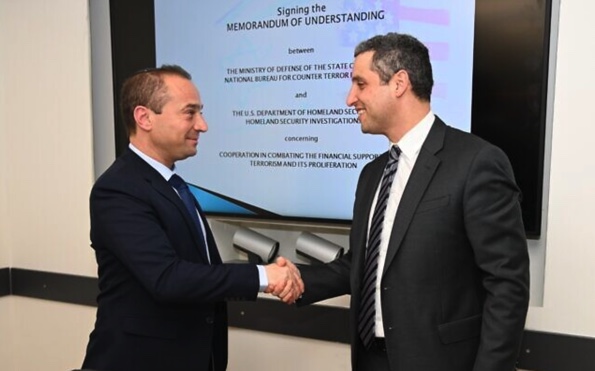 Issues
US and Israel to announce new cybersecurity collaboration framework Wednesday
A small contingent from the United States Department of Homeland Security  is in Israel this week to sign commitments to expand cybersecurity cooperation between the two countries, and to discuss Israel's progress toward joining the US visa waiver program.
According to a DHS official, the series of cybersecurity agreements include three general areas of cybersecurity cooperation between the US and Israel: collaboration on combating terrorist financing, creating an institutional vehicle to enable cyber-specific research and development, and collaboration on transportation cybersecurity.
DHS Under Secretary for Strategy, Policy and Plans Robert Silvers arrived in Israel on Sunday, and on Tuesday signed a Memorandum of Understanding to collaborate on financial crime with the Defense Ministry's National Bureau for Counter Terror Financing.
The MOU was signed on behalf of DHS' Homeland Security Investigations. In November, Deputy Secretary of the Treasury Wally Adeyemo traveled to Israel to announce a partnership targeting financial crime. The new MOU is separate but expected to be complementary to the Treasury initiative.
Read More: Times of Israel