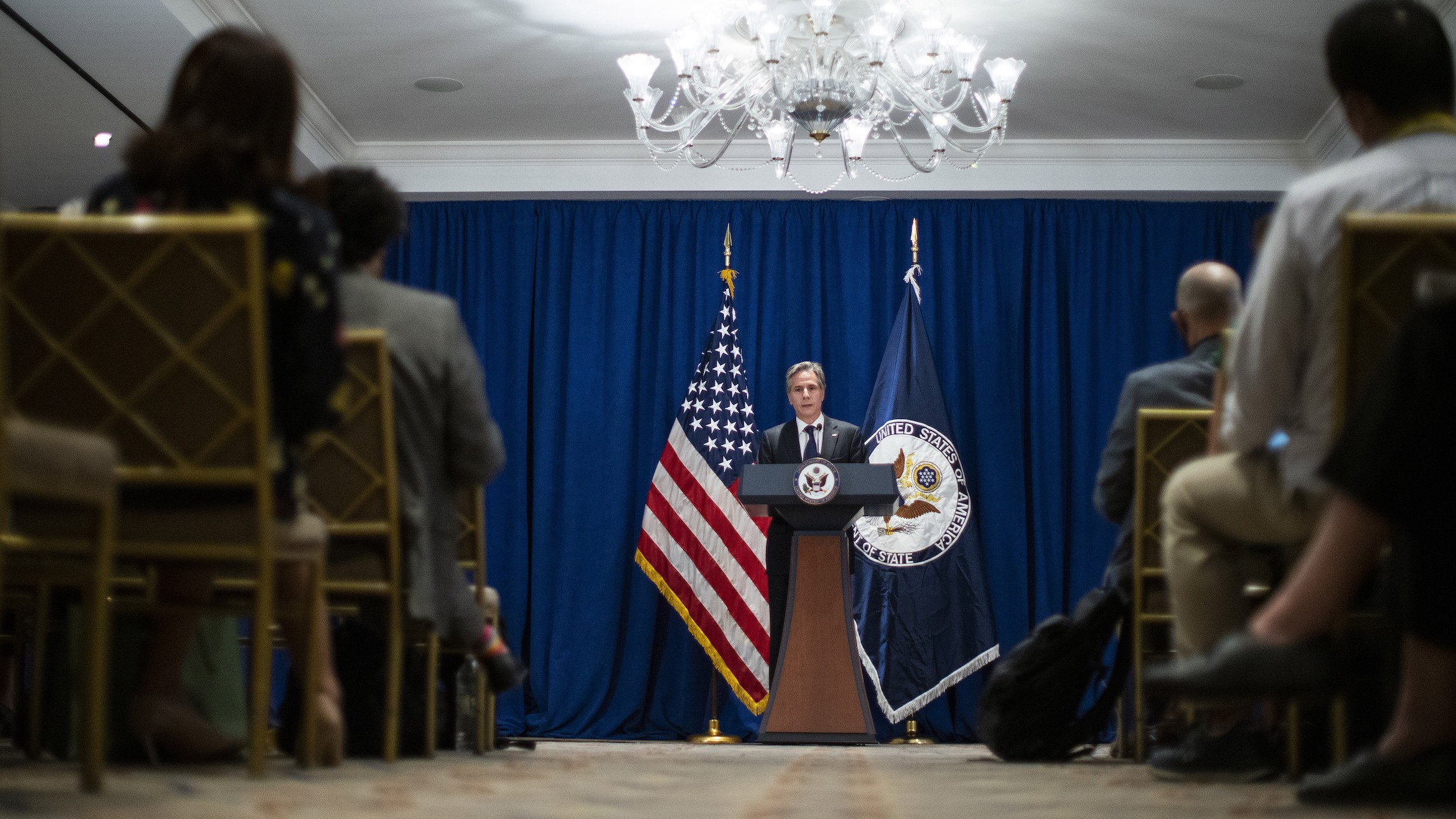 In The News
US and European allies suspect 'Iran is taking advantage' of stalled talks to expand nuclear program
Western powers suspect Iranian officials are using the diplomatic push for renewal of the 2015 nuclear deal to buy time for the expansion of their illicit program, U.S. and European officials acknowledged after a disappointing week at the United Nations General Assembly.
"We don't have, yet, an agreement by Iran to return to the talks in Vienna," Secretary of State Antony Blinken told reporters on the sidelines of the UNGA's annual week of high-level meetings. "We're very much prepared to return to Vienna to continue the talks, and the question is whether — and if so, when — Iran is prepared to do that."
State Department officials have tried to broker a joint return to compliance with the deal, which is in tatters following former President Donald Trump's withdrawal from the pact and Iran's flouting of the nuclear restrictions imposed by the agreement. Iranian officials have declined to hold a seventh round of the "indirect" talks that unfolded earlier this year, citing the need for internal discussions following the inauguration of a new Iranian president. However, that excuse is wearing thin.
Read More: Washington Examiner