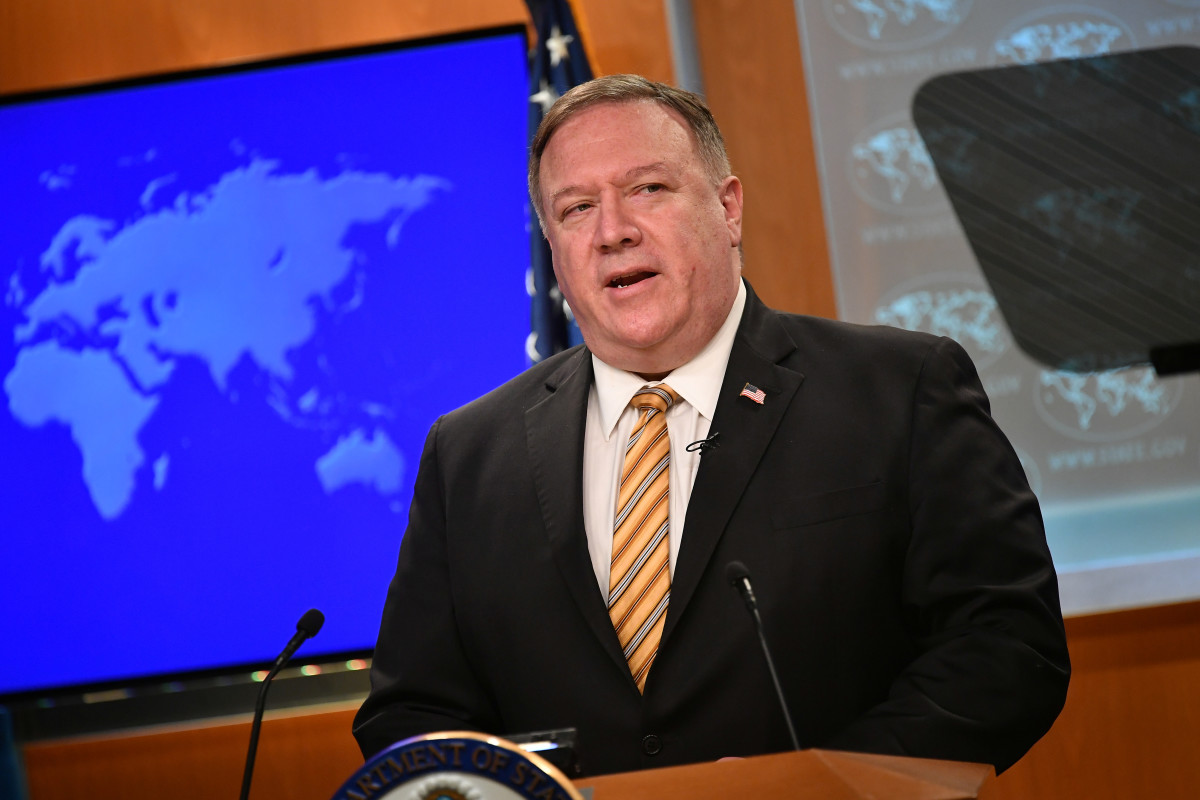 Iran
US Accuses Iran of Destabilizing Middle East, Calls for Indefinite Arms Embargo
US Secretary of State Mike Pompeo pushed the UN Security Council on Tuesday to extend an arms embargo on Iran before it expires in October, prompting Russia to slam Washington's policy toward Tehran as like "putting a knee" to the country's neck.
The United States has circulated a draft resolution to the 15-member council that would indefinitely extend the arms embargo on Tehran, but council veto-powers Russia and China have already signaled their opposition to the move.
"Don't just take it from the United States, listen to countries in the region. From Israel to the Gulf, countries in the Middle East – which are most exposed to Iran's predations – are speaking with one voice: Extend the arms embargo," Pompeo told a virtual Security Council meeting.
"The arms embargo on the world's foremost terrorist regime is scheduled to expire in October 2020," he warned, saying that Iran "would be free to improve its military capabilities.
"Iran is not a responsible democracy and will do its best to buy more weapons. Tehran is already violating the embargo, even before it has expired. Imagine if we lifted the sanctions, what it would do," he cautioned.
"Iran supplies the Houthis and Hezbollah with weapons, they launch missiles against American and coalition forces, under the pretext of fighting the Islamic State. We have alarming reports from the Gulf countries, Saudi Arabia and Israel, who speak with one voice and request the extension of the embargo, which was put in place 13 years ago" he added.
Read More: Israel Hayom