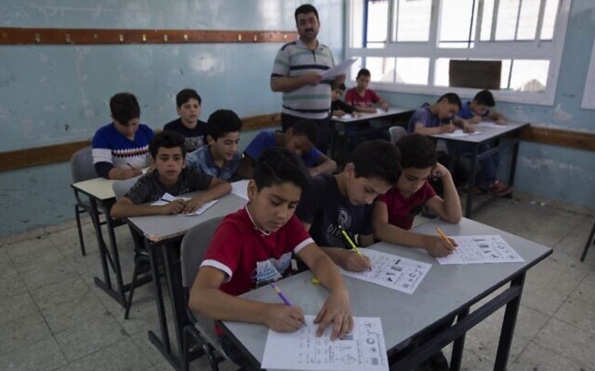 In The News
UNRWA textbooks still include hate, antisemitism despite pledge to remove — watchdog
An Israeli watchdog has found that educational textbooks produced by the UN's Palestinian refugee agency continue to contain incitement to violence against Israel and hatred of Jews, despite promises to remove such content.
Instead, the United Nations Relief and Works Agency (UNRWA) has hidden the material by removing it from its public educational online portal, the Institute for Monitoring Peace and Cultural Tolerance in School Education (IMPACT-se) said in a statement Thursday.
According to an IMPACT-se report, UNRWA-produced educational literature "contains material that encourages jihad, violence and martyrdom, promotes antisemitism, and promotes hate, intolerance, and lack of neutrality."
"False conspiracy theories teach students that Israeli policies include attempts 'to erase Palestinian identity,' to 'steal and falsify the Palestinian heritage,' and to 'erase the cultural heritage of Jerusalem,'" the statement said.
The educational content, which was distributed in the West Bank and Gaza this year, does not appear on UNRWA's new educational portal, even though it was produced by the official UNRWA Department of Education.
Read More: Times of Israel