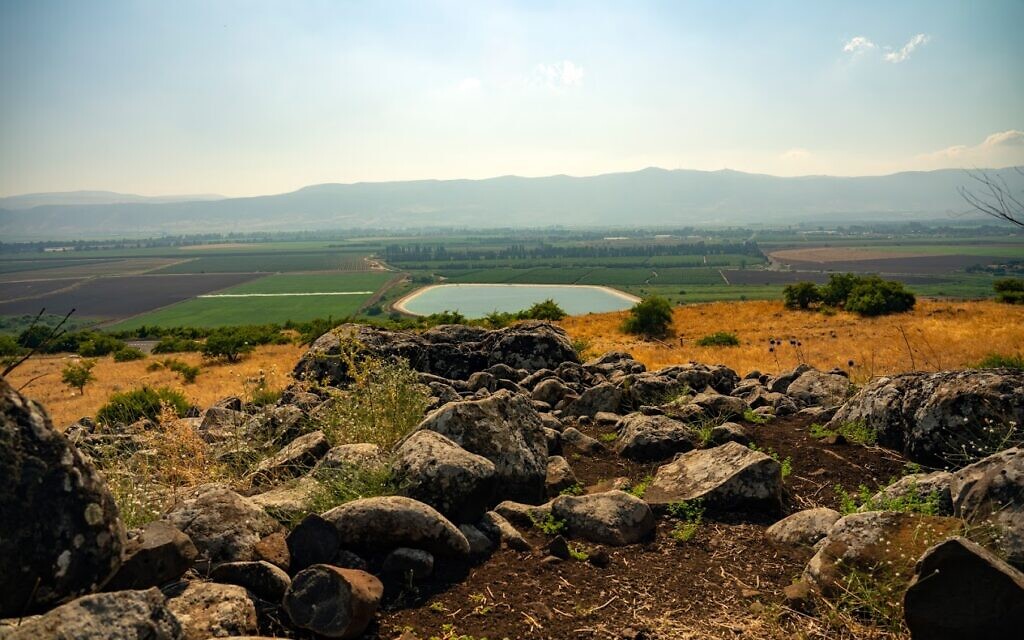 Archeology
Unprecedented 4,200-Year-Old Rock Art Etching of Animal Herd Found in Golan Tomb
An extremely rare example of megalithic rock art was recently identified in northern Israel's Yehudiya Nature Reserve inside a 4,200-year-old stone burial chamber.
The unique discovery of a clearly composed, artistic rendering of a herd of animals is shifting the way archaeologists think about the little-understood peoples who created the thousands of massive stone burial chambers, or dolmens, that dot northern Israel's Golan and Galilee.
"This is the first time we see this kind of rock art in dolmens in the Middle East," said Israel Antiquities Authority archaeologist Uri Berger in a video accompanying the IAA press release on Wednesday. The findings were published in a scholarly article co-authored by Berger and Tel Hai College's Prof. Gonen Sharon last week in the peer-reviewed journal Asian Archaeology.
"These megalithic structures were built more than 4,000 years ago. They are ancient burials and they were built by a group of people of whom the only thing we know is that they built their dolmens," said Sharon in the video.
Recently discovered inside one of the ancient stone burial chambers were six different animals carved into the rock. In the panel, one can clearly see animals in different poses, even looking at each other. On a facing wall, one can see what appears to modern eyes as three windows, complete with panes.