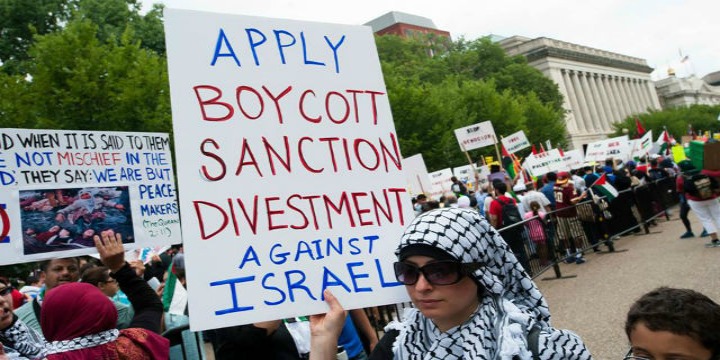 Antisemitism
Universities Urged to Protect Jewish Students 'Under Attack' by Anti-Israel Activists on Campuses
As universities across the US prepare to welcome back students for the fall semester, the Anti-Defamation League (ADL) on Wednesday called on campus administrators to proactively counter anti-Israel activists.
The Jewish civil rights group's latest report on campus antisemitism — "Antisemitism and the Radical Anti-Israel Movement on U.S. Campuses in 2019" — detailed several disturbing incidents last year that demonstrated the overlap between antisemitism and radical opposition to Israel.
The report noted that "while most anti-Israel activism takes the form of legitimate political expression, a significant segment of the activism reported in 2019 contributed to an atmosphere in which Jewish students felt under attack – and from which antisemitism sometimes emerged."
Among the incidents of concern was a Harvard University Undergraduate Council meeting in March 2019, during which Jewish students were "vilif[ied]…for their commitments and even their heritages" in a discussion of Israel and Zionism. At an October student government meeting at the University of Illinois at Urbana Champaign, Jewish students were met with signs reading "Free Palestine, F*ck Zionists" as they argued against a resolution — later passed by the student body — declaring that anti-Zionism is not antisemitism.
Read More: Algemeiner