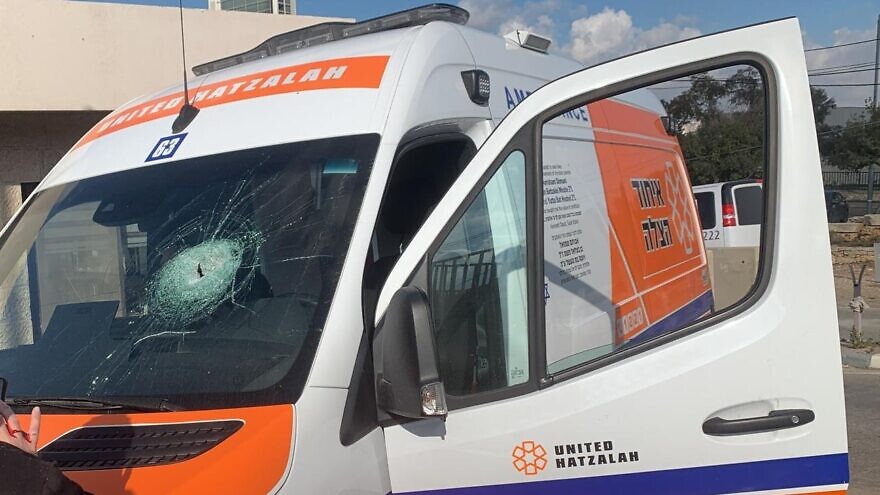 In The News
United Hatzalah volunteer injured in stoning near Tekoa
A United Hatzalah volunteer ambulance driver was lightly injured on Thursday in a stoning near Tekoa, in the Gush Etzion region of Judea.
The driver, Rachel Chuna, was treated at the scene. The ambulance's front windshield was smashed in the incident.
As I was driving past the Arab village of Tuqu', a number of teenagers began throwing stones at cars on the road," said Chuna. "The ambulance was struck by a number of large stones, and I sustained an injury to my arm. I called dispatch and reported the incident and then quickly drove to the Jewish town of Tekoa, where I received medical treatment," she added.
Overnight Wednesday, a Palestinian youth was killed near Nablus during a gun battle between armed Palestinians and Israeli security forces, who came under fire during an arrest operation in the outskirts of Balata.
Read More: JNS