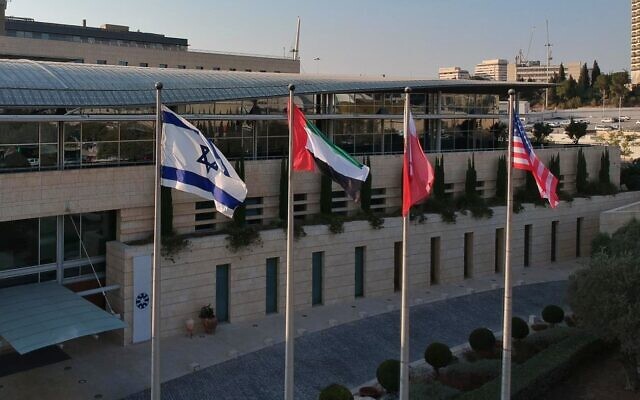 Issues
United Arab Emirates to add Holocaust studies to its national school curriculum
US antisemitism envoy praises move, which will see primary and secondary school students learn about the Nazi genocide in history classes; says she 'expects others to follow suit'
DUBAI, United Arab Emirates — The United Arab Emirates will begin teaching about the Holocaust in history classes in primary and secondary schools across the country, the UAE embassy in the US said on Monday.
The embassy provided no details on the curriculum and education authorities in the Emirates, a federation of seven sheikhdoms, did not immediately acknowledge the announcement on Monday.
The announcement comes after the UAE normalized relations with Israel in 2020 as part of a deal brokered by the administration of former US president Donald Trump.
"In the wake of the historic Abraham Accords, [the UAE] will now include the Holocaust in the curriculum for primary and secondary schools," the embassy said in a tweet, referring to the normalization deal that also saw Bahrain and ultimately Morocco also recognize Israel.
Read more: The Times of Israel