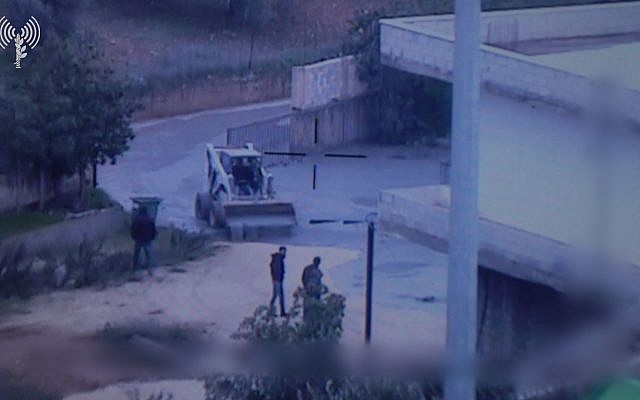 Hezbollah
UNIFIL confirms tunnel filled with cement by IDF crossed border, broke UN rules
United Nations peacekeeping forces on the Israeli-Lebanese border on Saturday confirmed that a tunnel filled up and destroyed by the Israeli army a day earlier had crossed the border into the Jewish state and was in "violation of resolution 1701," the UN decision that ended 2006's Second Lebanon War.
It was the third such tunnel that UNIFIL forces confirmed crossed over the Blue Line, which demarcates the internationally recognized border, out of five that the Israel Defense Forces have so far said they have uncovered. UNIFIL has not confirmed Israel's allegations they were dug by Hezbollah.
The IDF on Friday said it poured an unspecified "liquid" into the underground passage to block it, and aired footage of people in the southern Lebanese village of Kafr Kila reacting to an overflow of viscous material, that some media reports said was cement.
UNIFIL's statement on Saturday said that the tunnel opening in Kafr Kila had been inside a cement factory, indicating that the material could have been a mixture of both substances.
"In the course of the ongoing investigation into the presence of tunnels along the Blue Line, UNIFIL together with the Lebanese Armed Forces (LAF) surveyed the premises of an old concrete factory in the southern part of [Kafr Kila], after UNIFIL had observed liquified cement flowing out from the building within this facility," the peacekeepers said.
"The liquid overflowing on the Lebanese side had been injected by the Israel Defense Forces (IDF) through a shaft drilled on their end of a tunnel that UNIFIL had previously independently confirmed to be crossing the Blue Line in the same general area. Based on this observation, UNIFIL can confirm that the old concrete factory in [the village] has an opening to the tunnel, which is crossing the Blue Line."
Read More: Times of Israel