United Nations (UN)
UNHRC to call for Israeli arrests, settlement boycott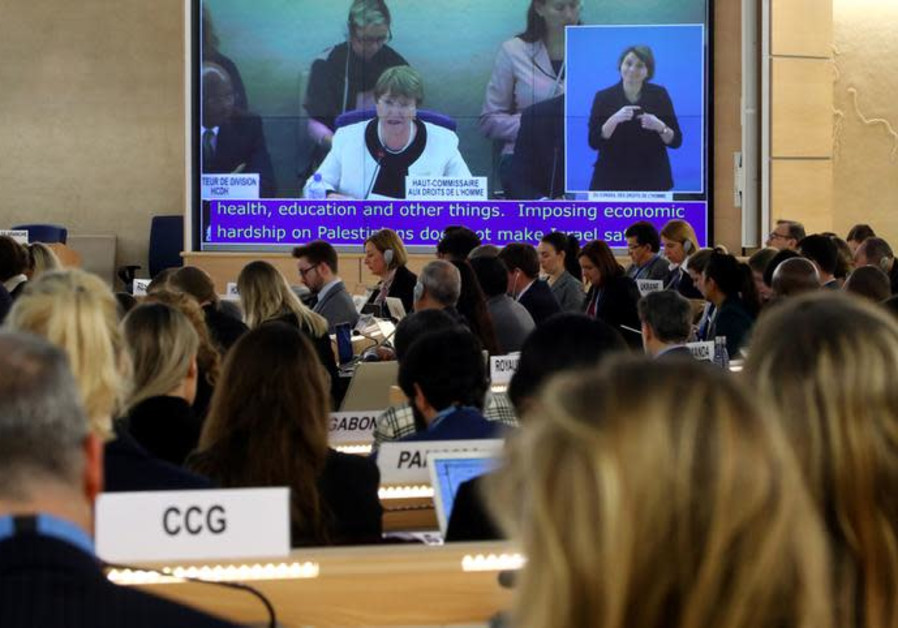 The UN Human Rights Council is expected to call for the arrest of IDF soldiers responsible for Gaza deaths at border and for a boycott of West Bank settlements, when it gathers in Geneva on Monday for the last week of its 40th session.
The day-long meeting of the 47-member council will involve the reading of seven reports on alleged Israeli human rights abuses and the tabling of five resolutions demanding action. No other country has that many reports or resolutions leveled against it.
The non-governmental group UN Watch plans to hold a rally against the proceedings outside the UN building in Geneva.
Among the most contentious of the reports is a 22-page document by a UNHRC Commission of Inquiry, which accuses Israel of war crimes in its protection of the Gaza border against Palestinian infiltrators and protesters.
With less than a day to go before the meeting, the full report has yet to be published. But its conclusions were already included in a broader resolution titled: "Ensuring accountability and justice for all violations of international law in the Occupied Palestinian Territory, including east Jerusalem."
That resolution called for the passage of all the conclusions of the Gaza report.
This includes a call "that States parties to the Geneva Conventions and/or to the Rome Statute carry out their duty to exercise criminal jurisdiction and arrest persons alleged to have committed, or who ordered to have committed, the international crimes described in the present report, and either to try or to extradite them."
The Gaza report further called on UN member states to "consider imposing individual sanctions, such as a travel ban or an assets freeze, on those identified as responsible by the commission."
Read More: Jerusalem Post