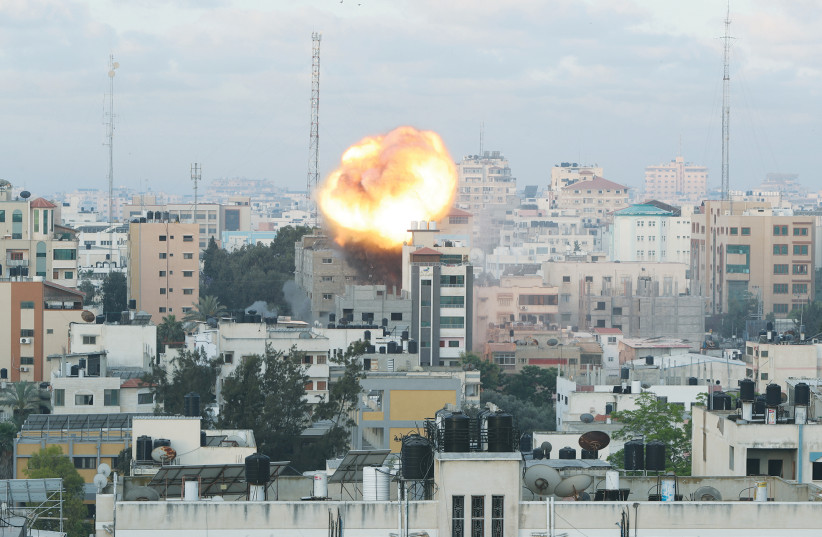 In The News
UNHRC poised to approve war crimes probe into Israel on Gaza, Jerusalem
05/27/2021
The United Nations Human Rights Council is expected to establish a commission of inquiry into Israeli actions against Palestinians during the period leading up to and including the 11-day Gaza War that ended on May 21.
The fact-finding committee of judicial experts would investigate Israeli activity in Gaza and Jerusalem as well as the ethnic riots that broke out in mixed cities within sovereign Israel. It would start to probe activity from April 13, 2021, but there is no end date for the investigation, which according to the latest draft of its mandate would be "ongoing."
Pakistan and the Palestinian Authority submitted a resolution for the creation of the fact-finding mission, which will come to a vote on Thursday, when the UNHRC will hold a special session in Geneva. It is expected to receive the majority vote in the 47-member body.
Thursday's debate will begin at 10 a.m. Geneva time and is expected to be a protracted day-long event that will involve Israel and Palestinian participation, as well as UN officials, human rights activists and representatives from dozens of countries. 
"Tomorrow, Israel will present the facts on the ground. We call on member states of the HRC to assume their moral responsibility and oppose the resolution," said Israel's Ambassador to the UN in Geneva Meirav Eilon Shahar.
The UNHRC debate is one of three focusing on Israel at the UN within a 48-hour period. In Geneva on Wednesday, the 74th general assembly of the World Health Organization passed a resolution against Israel's treatment of Palestinians. On Thursday in New York, Israel will also find itself on the defensive when the United Nations Security Council holds its monthly meeting on the Israeli-Palestinian conflict.
Read More: Jerusalem Post