Israel Defense Force (IDF)
Uneasy calm settles on Gaza border region after night of rockets, IDF strikes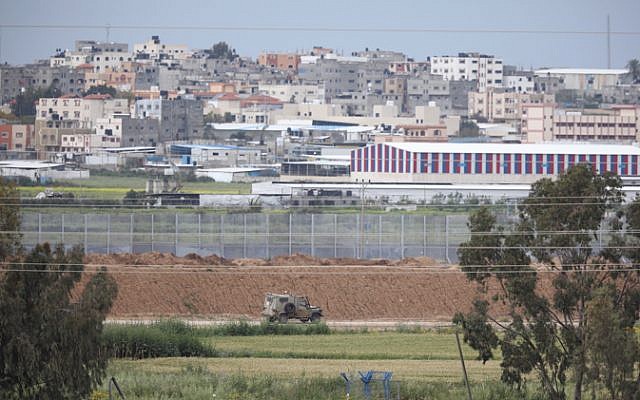 Residents of southern Israel woke to a tense but relatively quiet morning Tuesday, following a night in which over 60 rockets were launched from the Gaza Strip and the IDF struck dozens of targets in the Palestinian territory.
After firing around 30 rockets and mortar shells at Israel Monday evening, the Hamas terror group said it had accepted an Egyptian-brokered ceasefire agreement with Israel that entered into effect at 10 p.m. But terrorists in the Strip continued to attack southern Israel into the night, with the army saying another 30 projectiles were launched between 10 p.m. and 3:15 a.m.
The Iron Dome defense system intercepted several of the incoming projectiles, and most of the other rockets and mortars fell in open areas, the army said.
There were no Israelis injured in the rocket attacks, though a home in the southern town of Sderot sustained a direct hit by a rocket that did not explode.
In response to the attacks during the night, Israel Air Force fighter jets and helicopters struck an additional 15 targets in Gaza, in addition to the dozens of locations it bombed earlier in the evening in response to a rocket attack that flattened a home in central Israel.
The military said its targets in the night included Hamas and Palestinian Islamic Jihad military compounds in the north of the territory and a Hamas military compound in Deir al-Balah in the central Gaza Strip. IDF tanks and attack helicopters also targeted several Hamas military posts near the Gaza security fence.
The military published video of some of its strikes on Hamas targets.
Read More: Times of Jerusalem