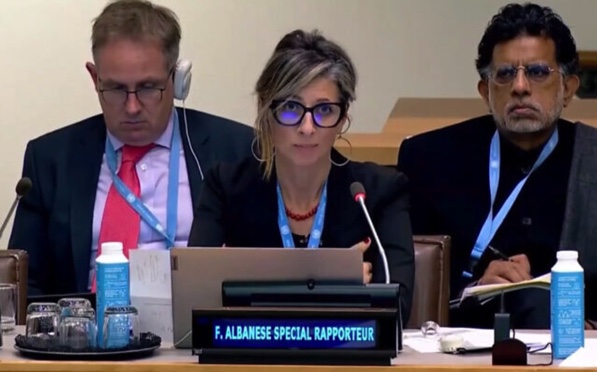 Antisemitism
In The News
UN Palestinian rights official's social media history reveals antisemitic comments
A lawyer heading the UN Human Rights Council's open-ended investigation into Israel's treatment of Palestinians said during a 2014 conflict between Israel and Gaza terror groups that the "Jewish lobby" was in control of the United States.
Francesca Albanese, an Italian lawyer, was appointed earlier this year as the UN special rapporteur on the situation of human rights in the Palestinian territories. The rapporteur is an independent expert appointed by the UN Human Rights Council tasked with investigating human rights in Palestinian areas, publishing public reports and working with governments and other groups on the issue.
Albanese, who now says she regrets the "Jewish lobby" remark, has long been a harsh critic of Israel, and the Israeli mission to the UN in Geneva formally objected to her appointment, arguing that she harbors significant bias against the Jewish state.
Read More: Times of Israel