United Nations (UN)
UN opens exhibit to celebrate 40 years of peace deal between Israel-Egypt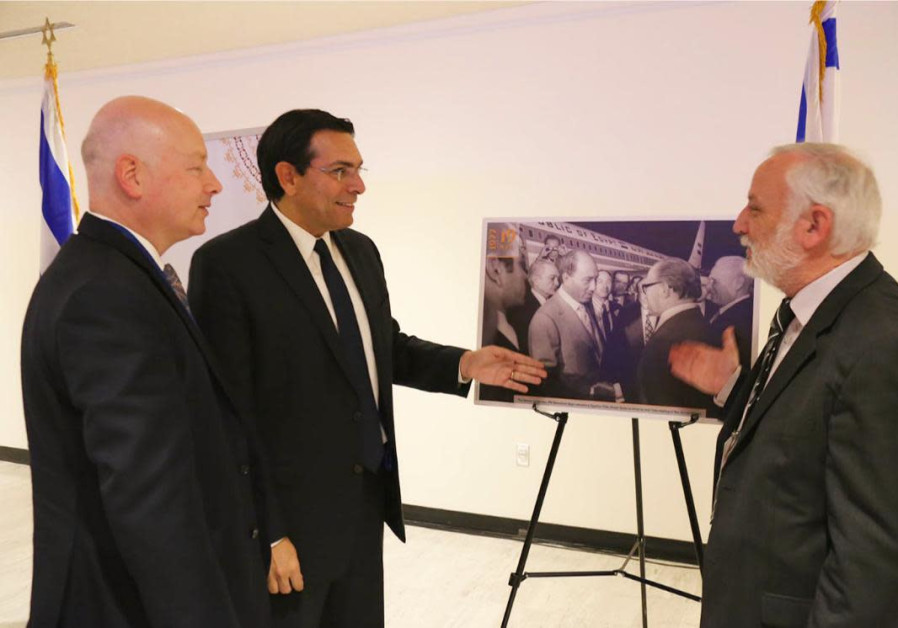 The UN held a special celebration to celebrate 40 years since the signing of the peace treaty between Israel and Egypt.
The event, held this week, was a joint initiative by Israeli ambassador to the UN Danny Danon and the Menachem Begin Heritage Center in Jerusalem. In attendance was US Special Envoy to the Middle East Jason Greenblatt and the deputy Ambassador to UN for Egypt. Diplomats from around the world were also present at the event alongside leaders from the American Jewish community and pro-Israel organizations.
As part of the event, a photo exhibit was opened, documenting the establishment of the peace agreement, which will be present for a week at the UN's New York headquarters. Among the pictures in the exhibition are then-Egyptian President Anwar Sadat's historic visit to the Knesset in 1977, the signing of the treaty in the White House in 1979, and behind the scenes photographs of the relationship between Sadat and then-Israeli Prime Minster Menachem Begin. Begin and Sadat had a close relationship and Begin famously walked to Sadat's funeral in 1981 so as to not to desecrate Shabbat.
Read More: The Jerusalem Post