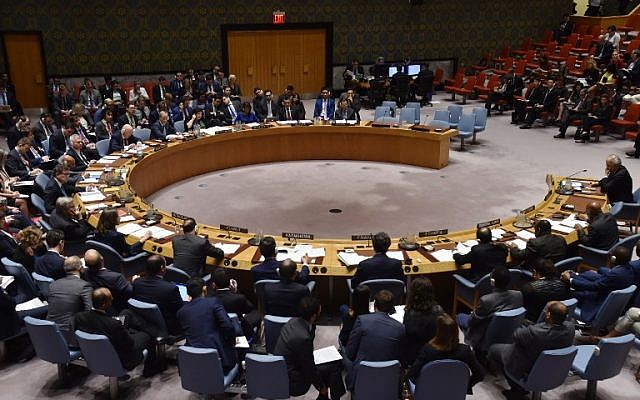 Hezbollah
UN fails to take action against Hezbollah terror tunnels
The United Nations failed to take action during a special Security Council session Wednesday against cross-border attack tunnels that Israel says were dug by Lebanon's Hezbollah terror group.
Ahead of the meeting, Israel had urged the council to condemn the Iran-backed Hezbollah and designate it a terrorist organization.
Though the council took no action on the Israeli request, several members sided with Israel and expressed concerns over Hezbollah's violation of a UN Security Council resolution that ended a 2006 war between the bitter enemies.
Sweden said Hezbollah's military capabilities pose a "clear risk" to regional stability. The Netherlands strongly condemned the tunnel activities as a "flagrant violation" of Israeli sovereignty and international law.
Israel has previously urged the UN's most powerful body to condemn Hezbollah, but has never succeeded because of divisions in the council, and there was no move Wednesday to circulate a draft resolution on the tunnels. A key reason for the lack of council action is that some members would insist that alleged Israeli violations of the 2006 resolution also be included in a resolution.
Early this month, Israel announced the discovery of what it said was a network of cross-border Hezbollah attack tunnels and launched an open-ended military operation to destroy them. It so far has exposed four tunnels that it says were to be used to infiltrate and attack Israeli towns and abduct Israeli civilians.
Read More: Times of Israel