US-Israel Relationship
UMass students file emergency motion to block anti-Israel event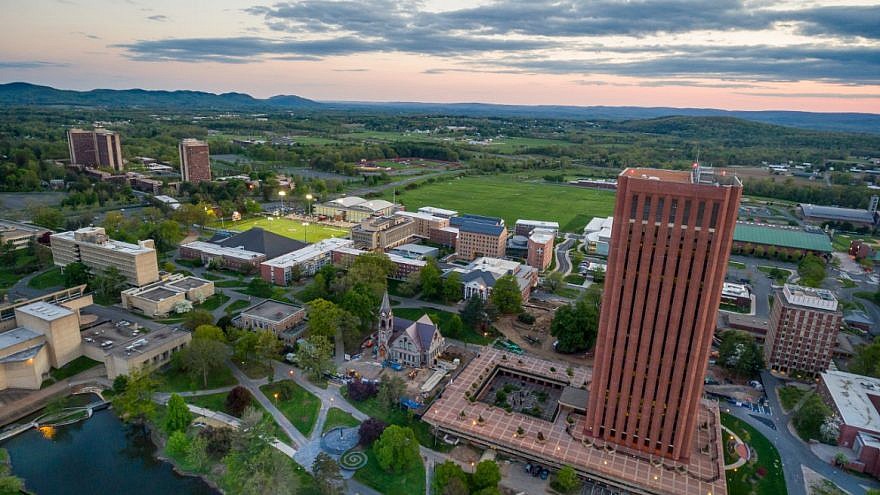 April 26, 2019 / JNS) Students at the University of Massachusetts at Amherst filed an emergency motion on Thursday asking a Massachusetts court to block an upcoming event featuring several anti-Israel speakers that is being sponsored by university departments.
The May 4 event, titled "Not Backing Down: Israel, Free Speech & the Battle for Palestinian Rights," is being organized by the NGO Media Education Foundation (MEF), whose director, Sut Jhally, is also a UMass professor and chair of the communication department.
Speakers will include supporters of the anti-Israel BDS movement, including musician Roger Waters, Women's March leader Linda Sarsour, and professor and former CNN commentator Marc Lamont Hill.
The event is being sponsored by three UMass departments: the Department of Communication; the Department of Women, Gender, and Sexuality Studies; and the Resistance Studies Initiative UMass.
"These departments are basically sponsoring a hate-fest," attorney Karen Hurvitz, representing the students, said. "They need to move this rally off campus and not sponsor it in any way."
In the emergency motion filed, Hurvitz wrote that students "suffer irreparable harm" if the event takes place on campus, noting that fliers for the event have been posted around campus making Jewish students "fearful and intimidated."
Read More: Jewish News Syndicate