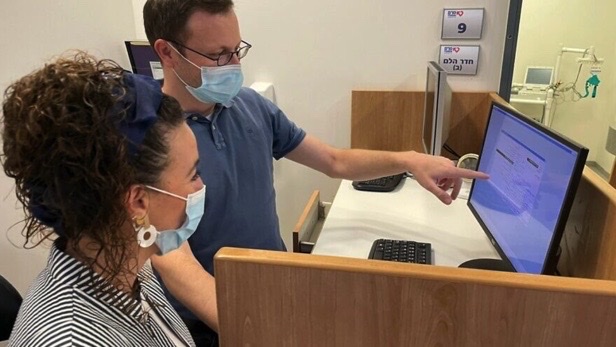 In The News
Ukrainian refugees to receive free medical services in Israel
Israel's Terem Medical Clinics will be providing free treatment to Ukrainian refugees who do not qualify to join a health fund.
Earlier this week, Knesset member Idit Silman (Yamina), who chairs the Knesset's Health Committee, called on the country's health and medical organizations to step up and provide care in Israel as "humanitarian aid."
"It is important for us, as a Jewish state, not to stand aside when a serious humanitarian crisis occurs," Silman said.
Terem normally provides emergency screening and care, including treatments for various pressing injuries, heart attacks and other emergencies. However, the organization said that if Ukrainian citizens have other medical issues that need addressing, including receiving primary care or treatment for chronic diseases, it will also provide that support until they can return to their country.
Terem was already providing emergency medical treatment to foreign workers and asylum seekers living in the center of the country, especially in southern Tel Aviv, explained Natan Applebaum, Terem Medical Clinic's CEO.
"We will now expand our services to the entire country," he said. "Ukrainian refugees will be able to get care at any clinic, from Eilat in the south to Carmiel or Nahariya in the north. Once they are identified as refugees, they will have access to all of the center's services."
Read More: JNS