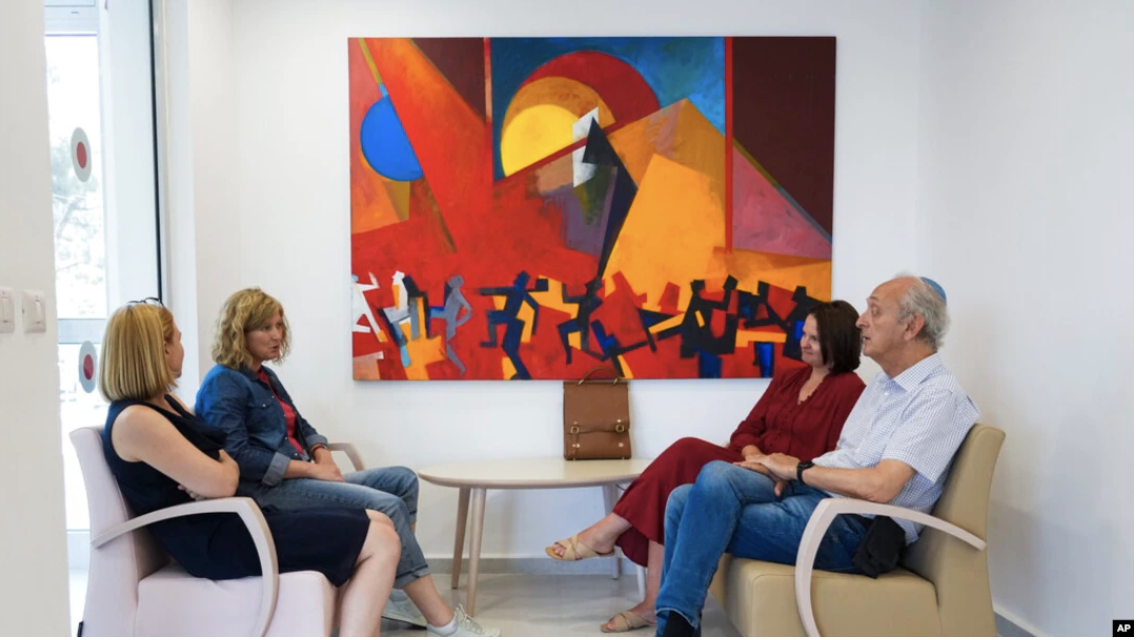 In The News
Ukrainian Experts Turn to Israel for Mental Trauma Training
Ukrainian therapist Svitlana Kutsenko thought she was making progress with her patients — army veterans recovering from mental trauma suffered during fighting with Russia in 2014. Then, war erupted again.
Now, five months after Russia invaded Ukraine, Kutsenko says the situation looks bleaker than ever. Many of her patients have returned to the front lines, while ordinary citizens scarred by the horrors of life in wartime are now seeking treatment.
"Sometimes it's bearable, sometimes it's not," Kutsenko, who lives in Kyiv, told The Associated Press. "Some people are suffering from huge fear — fear of death, fear of their relatives' death and some are pretty angry about what's going on and they want to somehow take this anger under control."
Kutsenko was among 20 Ukrainian mental health professionals who spent the past two weeks in Israel receiving training on how to treat trauma cases.
Read more: Voa News