Iran
Ukrainian airliner goes down in Tehran, killing 176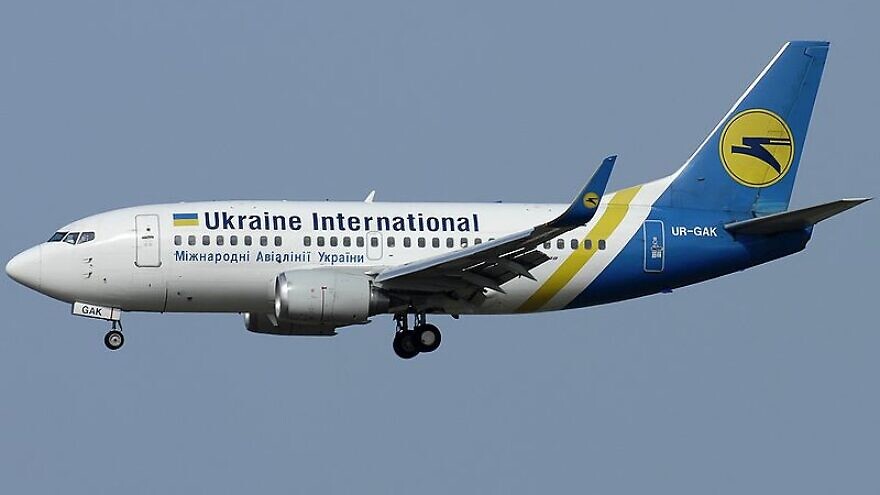 (January 8, 2020 / JNS) A Ukranian Boeing 737 passenger jet crashed shortly after takeoff in Tehran, Iran on Wednesday, killing all 176 people aboard. Though a spokesman for Iran's Road and Transportation Ministry claimed that the crash was caused by "technical difficulties," at least two Kazakh airlines announced that they were considering rerouting or canceling their flights over Iran in light of the fatal crash.
According to Ukrainian Prime Minister Oleksiy Honcharuk and Iranian media reports, 167 passengers and nine crew were on board.
Ukrainian Foreign Minister Vadym Prystaiko said the victims included 82 from Iran, 63 Canadians, 11 Ukrainians, 10 Swedes, three Germans and three Britons, according to a report by France 24. Most passengers were in transit, the airline said.
The airliner's black boxes have been located, but Iran is refusing to hand them over to Boeing, the plane's manufacturer, for analysis, according to The Times of Israel.
Meanwhile on Wednesday, some commercial flights over the Middle East were rerouted in the wake of rising tensions between the United States and Iran.
Following an Iranian missile attack on Tuesday on two military bases in Iraq housing U.S. soldiers, the U.S. Federal Aviation Administration barred American flights and pilots from flying over areas of Iran, Iraq and some areas of the Persian Gulf, citing the "potential for miscalculation or mis-identification" of civilian aircraft and "heightened military activities and increased political tensions in the Middle East, which present an inadvertent risk to U.S. civil aviation operations."
Following the FAA announcement, India's Directorate General of Civil Aviation recommended the same restrictions for Indian commercial flights.
The Australian airline Qantas said it would change its London to Perth flight to avoid the airspace over Iraq and Iran until further notice. The airline said that it would minimize the number of passengers on the flights and carry extra fuel, sufficient for an extra 40-50 minutes of flight. Likewise, Malaysia Airlines said that it would avoid Iranian airspace "due to recent events" and Singapore Airlines said it would reroute its European flights to avoid Iran.
Read more: Jewish News Syndicate