Holocaust
UK spy agency celebrates agent who saved 10,000 Jews from Holocaust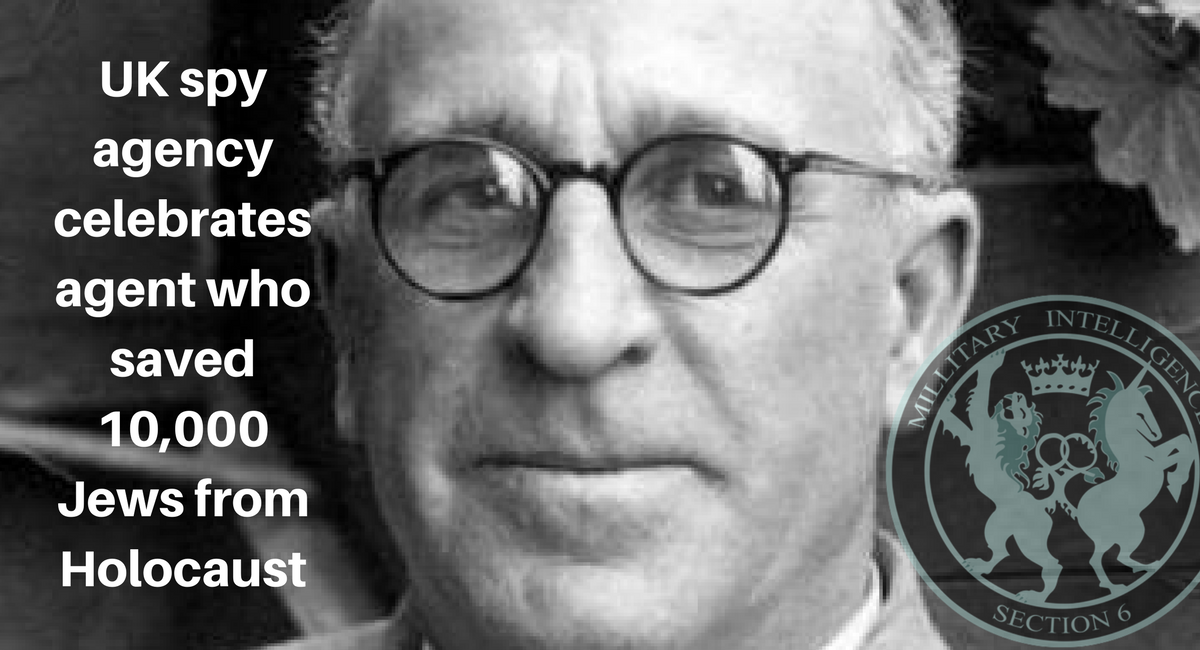 The chief of Britain's spy agency made a rare public tribute to a spy who, during the years leading up to World War II, saved an estimated 10,000 German Jews by issuing them visas while posing as a bureaucrat at the British embassy in Berlin, even risking his safety to hide some Jews in his own residence.
Frank Foley, who died 60 years ago, has received little official public recognition in Britain for his actions, due to the secrecy of his undercover position as the most senior British intelligence in the Germany capital.
Alex Younger, the chief of MI6, told the Holocaust Education Trust and members of Foley's family that the spy had witnessed the rise of the Nazi regime and took action against the horrors it represented, the UK Daily Mail newspaper reported.
"With little regard for his personal safety he took a stance against evil," Younger said at the spy agency's headquarters in London on Monday. "Despite exposing himself to significant personal risk, Frank made a decision to help."
Middle-aged, with round, owlish glasses framing a face topped by a balding head, Foley did not cut a particularly heroic figure in 1930s Berlin.
But he was more than he appeared to be: Far from his public role as a gray paper-pusher, Foley fulfilled his true mission as the Berlin station chief for British intelligence until the outbreak of World War II.
Foley used his power and influence as British passport control officer in Berlin — a cover for his intelligence work — to help German Jews immigrate to Britain and its colonies, including Palestine. He did not have diplomatic immunity and could have been arrested at any time for his activity — including producing forged passports and documents — much of which was conducted without authorization from his superiors back home.
"Frank's dignity, compassion and bravery are in no doubt," Younger said. "As a consummately effective intelligence officer he witnessed at first hand the Nazi seizure of power, and the horrors and depravity of the regime. While many condemned and criticized the Nazis' discriminative laws, Frank took action.
"He knew the dire consequences were he to get caught," the intelligence chief continued. "Frank's tenacity and passion saved the lives of many thousands of European Jews. Using his position as a passport control officer, he ensured that they could travel safely out of the clutches of Hitler's killers."
Younger explained why Foley's actions had not been publicly lauded by MI6 in the past.
"There is a mantra that surrounds MI6's history that reads, 'Our successes are private, our failures are public,'" he said. "It is a wonderful thing for MI6 that one of its most distinguished member's successes are no longer private."
Read More: Times of Israel