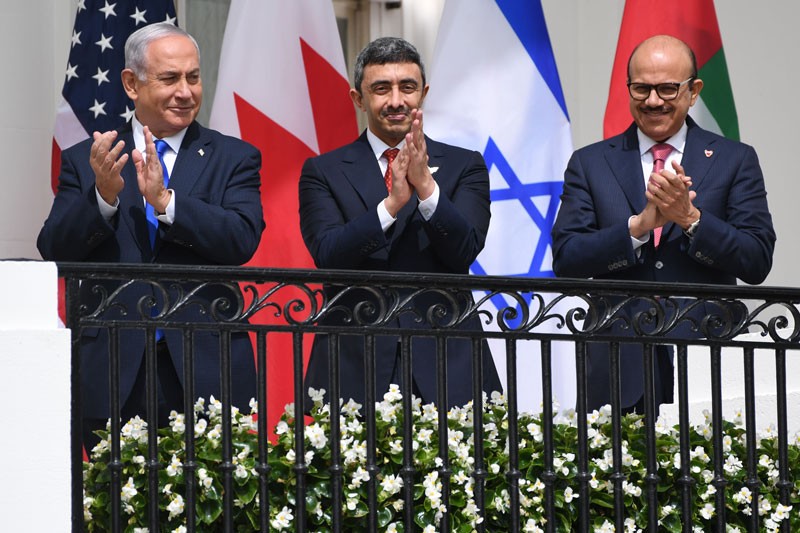 In The News
UAE's First Ambassador To Israel Sworn In
02/14/2021
Dubai's ruler and The United Arab Emirates Vice President Sheikh Mohammed bin Rashid Al Maktoum has sworn in the country's first ambassador to Israel, Mohammed Mahmoud Al-Khaja, the Dubai Media Office said on Sunday.
The UAE's cabinet last month approved the establishment of an embassy inTel Aviv in Israel, state media said, while Israel announced its embassy had opened in Abu Dhabi, after the UAE and Israel agreed to normalize relations in August.
Hundreds of Israelis booked flights and went to visit the Gulf state after the historical signature of the Abraham Accords. In light of this, the Tourism Ministry is hoping to attract many new tourists from the UAE as soon as travel returns when COVID-19 infection rates drop.
However, due to Israel closing its border in efforts to contain new coronavirus variants, hundreds of Israeli remained stuck in Dubai. 
In addition to tourism, Israel and the UAE are currently building bridges in a variety of sectors, from hi-tech to space exploration and ag-tech.
The UAE's Hope Probe success in entering orbit around Mars last week places it in the unique club of only five agencies able to reach the red planet so far. The Gulf state even has plans for settlements on Mars, which it hopes would become a reality in less than a century.  
Israel's own Beresheet moon project is meant to launch a second mission in three year's time. The scientific cooperation between the Start Up Nation and the UAE is likely to be at the focus of diplomats, and think tanks, from both countries in the near future.  
Read More: Jerusalem Post