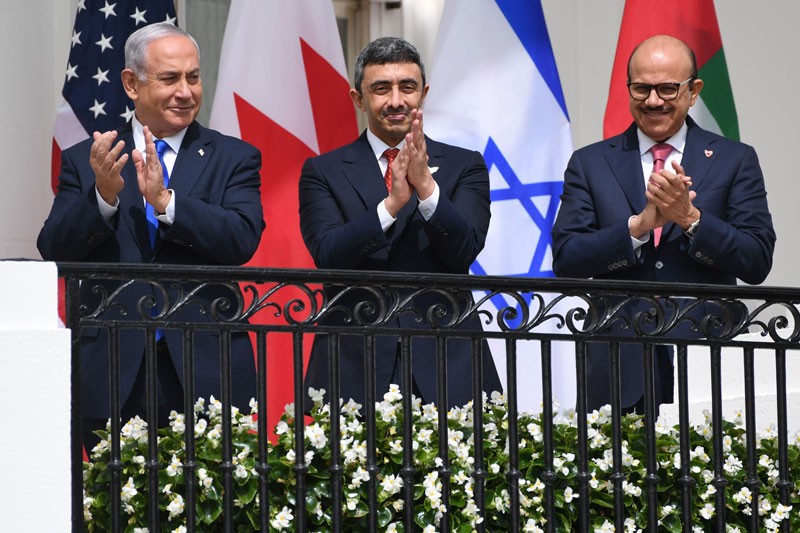 In The News
UAE's ambassador to Israel extends warm Passover wishes to Jewish community
03/29/2021
Mohammad Mahmoud Al Khajah posted his message in Hebrew and English
The United Arab Emirates (UAE) ambassador to Israel tweeted a message for the Passover holiday on Sunday evening in which he called for celebrating freedom and new beginnings.
Mohammad Mahmoud Al Khaja, who is currently not in the country, posted his message in Hebrew and English.
"On this Passover week, let us all celebrate the universal ideals of freedom and hopeful new beginnings," he wrote.
"We have much to rejoice and look forward to. Happy Passover and Chag Sameach. See you soon, Israel."
The message came after the Israeli Embassy to the UAE held its first Passover eve feast (Seder).
Diplomat Eitan Na'eh shared a video clip from the seder that showed guests singing the traditional "Ma Nishtana," (known as The Four Questions) which are the first two words in a phrase meaning "Why is this night different from all other nights?"
At the beginning of March, Al Khaja made a brief visit to Israel, during which he met Israeli President Reuven Rivlin, Foreign Minister Gabi Ashkenazi, as well as Prime Minister Benjamin Netanyahu.

Read More: I24