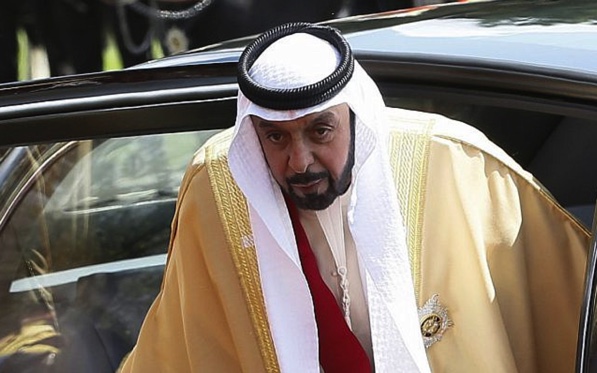 In The News
UAE ruler Sheikh Khalifa bin Zayed Al Nahyan dies at 73
The United Arab Emirates' President Sheikh Khalifa bin Zayed Al-Nahyan died aged 73 on Friday, state media said, after battling illness for several years.
Sheikh Khalifa's rule since 2004 saw his country's meteoric rise on the international scene.
"The Ministry of Presidential Affairs condoles the people of the UAE and the Islamic world… on the passing of Sheikh Khalifa bin Zayed Al-Nahyan on Friday, May 13," the official WAM news agency said.
The ministry announced a 40-day period of mourning and a three-day suspension of work in all ministries and the private sector beginning Friday, including flags to be flown at half-staff.
The late head of state was rarely seen in public since a stroke in January 2014, and the country has largely been ruled by his half-brother Mohamed bin Zayed Al Nahyan, known colloquially as MBZ.
MBZ, who led the country's normalization process with Israel in 2020, is expected to ascend to the presidency of the small Gulf nation.
Read More: Times of Israel