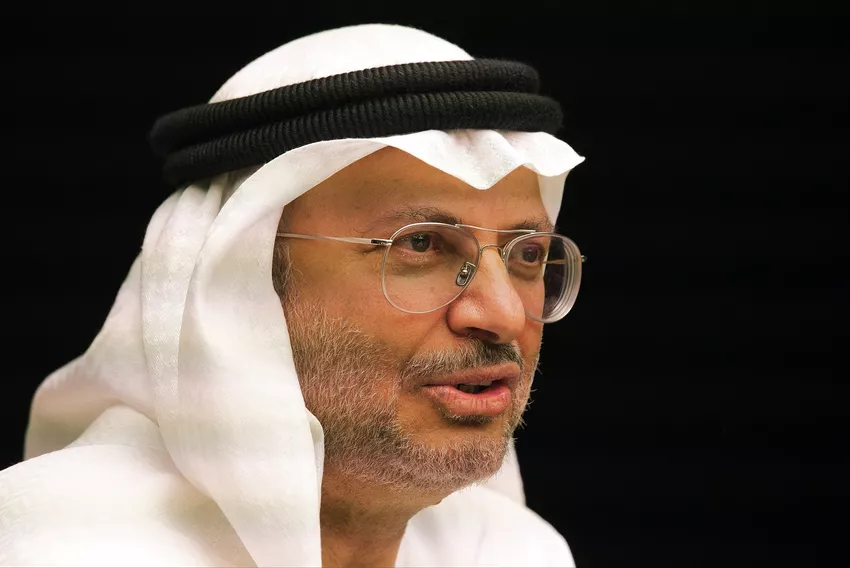 In The News
UAE Foreign Minister Says Abu Dhabi, Israel 'Can Actually Work Together'
As relations between Jerusalem and its Arab neighbors reportedly grow closer behind the scenes, UAE's Foreign Minister Dr Anwar Gargash said that his country and Israel "can actually work together" despite ongoing political differences.
The foreign minister made the overture during a historic conversation with the American Jewish Committee (AJC) for its Virtual Global Forum 2020, noting that cooperation in medical and technological fields was an area of interest that could benefit both nations.
While Gargash noted he had disagreements with the Israeli government, he doubled down on a remark made last year about the possibility of achieving a two-state solution between Israel and the Palestinians.
"I hold the same views because practically, we want to see a region that is more stable, that can resolve its issues over a negotiation table… diplomatically,". Gargash told the American Jewish advocacy group.
He added that Israel is a "tough negotiator," but pointed to Egypt as a country which "arrived at a solution with President [Anwar] Sadat," and commended diplomatic negotiations as the best route for attaining Middle East peace.
On aiding the Palestinians recently with medical supplies in its fight against the coronavirus pandemic, Gargash stressed his country's differentiation between political and humanitarian purposes.
Read More: I24