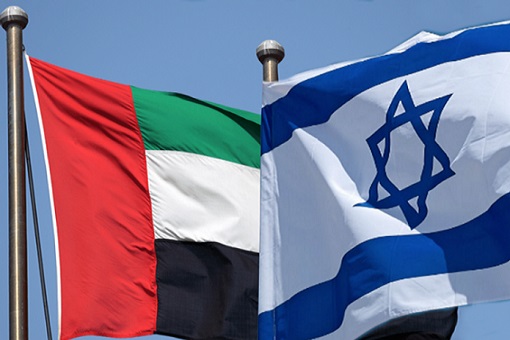 In The News
UAE Ambassador On Israel Ties: 'We Expect Joint Ventures In Virtually Every Sector'
12/07/2020
The Emirati ambassador to the United States said on Sunday that Israel and the United Arab Emirates hope to cooperate in making advancements in all fields following the signing of the Abraham Accords.
United Arab Emirates Ambassador to the United States Yousef Al Otaiba was a featured guest at the Iranian American Jewish Federation's 2020 virtual gala on Sunday night. During his remarks, he highlighted how the "significant amount of cooperation" between the UAE and Israel since the signing of the normalization agreement on Sept. 15, including in artificial intelligence, health care and the creation of commercial flightsto and from both countries.
"We expect a host of other similar joint ventures in virtually every sector going forward," he said. "As more trade is conducted and more investment is executed, the relationship will only grow. More business means more people-to-people connection, more understanding and ultimately, more shared interests."
"A vision has been set by the leaders of these countries. It is now to up to all of us in government and the private sector to make it a successful reality. We need to create a better future together," he added.
The ambassador also noted that "beyond the obvious economic opportunities," he is looking forward to the personal connections that will flourish between both countries.
Read More: JNS