In The News
U.S. Sending Missile Defense to Iraq After Attack from Iran, Which Already Has A New Weapon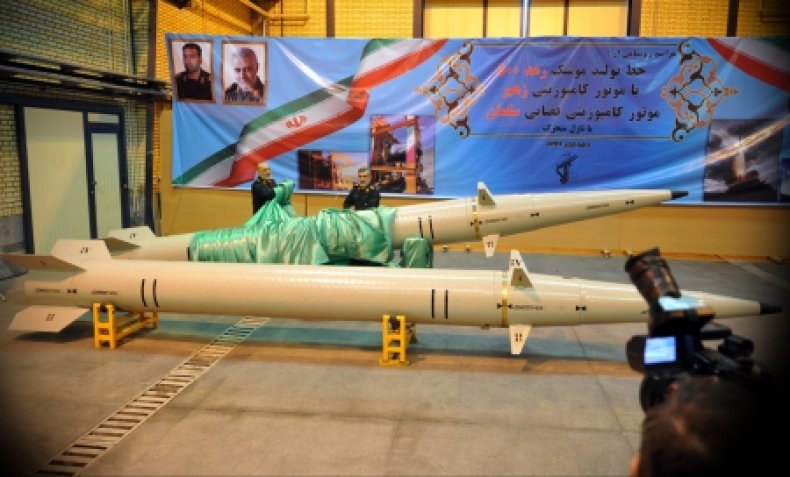 The United States is deploying missile defenses to Iraq in the wake of January's strikes from Iran, which has since unveiled a new missile capable of cross-border attacks.
Marine General Kenneth McKenzie, head of U.S. Central Command, told the House Armed Services Committee on Tuesday that the Pentagon was "in the process of bringing air defense systems, ballistic missile defense systems, into Iraq in particular, to protect ourselves against another potential Iranian attack." The Islamic Republic fired a barrage of ballistic missiles at Iraqi bases housing U.S. troops in response to the assassination days earlier of Revolutionary Guard Quds Force commander Major General Qassem Soleimani at Baghdad International Airport.
Iraq condemned both the U.S.' slaying of Soleimani and Iran's retaliation as violations of its sovereignty and lawmakers voted for the withdrawal of all foreign forces from the country. The Pentagon, however, has not yet indicated any plans to leave, though it would need Baghdad's approval to be able to send in systems like the Patriot surface-to-air missile batteries deployed in nearby nations.
Iran, which also considers Iraq a partner, has since taken measures to shore up its strike capabilities. Last month, the Revolutionary Guard inaugurated a new short-range missile known as Raad-500 that was said to be lighter and longer-range than some of those used in the unprecedented operation that targeted U.S. troops earlier this year.
Read More: News Week