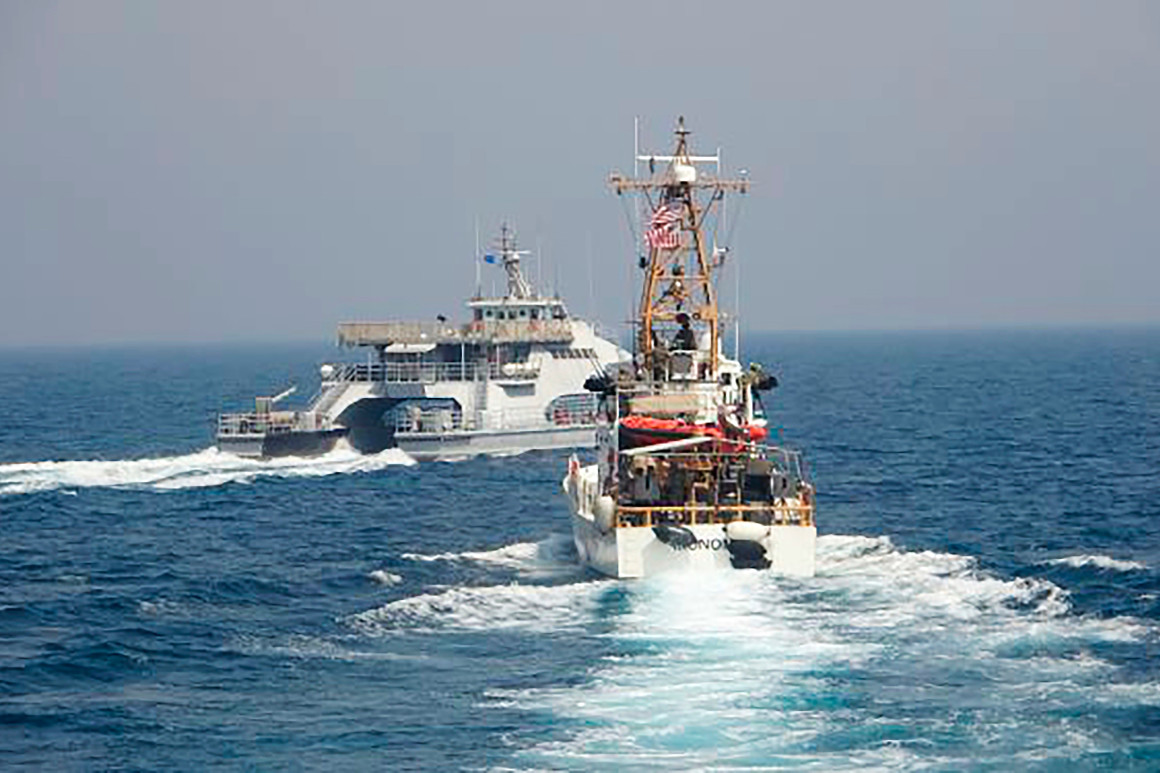 In The News
U.S. Navy fires warning shots at Iranian gunboats in Persian Gulf
04/27/2021
The U.S. Navy fired warning shots at Iranian military boats in the northern Persian Gulf on Monday, the first such escalation in nearly four years, the Pentagon announced.
The incident marks the second known occurrence this month of Iranian vessels harassing U.S. ships, after a group of Iranian Revolutionary Guard Corps Navy fast-attack craft swarmed two U.S. Coast Guard cutters at close distances in the Persian Gulf on April 2, the Wall Street Journal first reported.
It also comes just weeks after the Biden administration and Iran had begun talks on reviving the 2015 nuclear deal that former President Donald Trump abandoned in 2018. The American withdrawal sparked a sharp escalation of tension between Tehran and Washington that culminated in the U.S. killing of Iranian Maj. Gen. Qasem Soleimani in early 2020.
Around 8 p.m. on Monday, three armed IRGCN speed boats rapidly approached the coastal patrol boat USS Firebolt and the Coast Guard cutter Baranof to an "unnecessarily close range with unknown intent, coming as close as 68 yards of the ships," the Navy said.
The U.S. vessels were conducting routine operations in international waters at the time of the incident, the Navy said.
The U.S. crews issued multiple warnings to the IRGCN boats over the radio and other devices, but the vessels continued their maneuvers, the Navy said. The crew of the Firebolt then fired warning shots, and the Iranian vessels moved away.
Read More: Politico