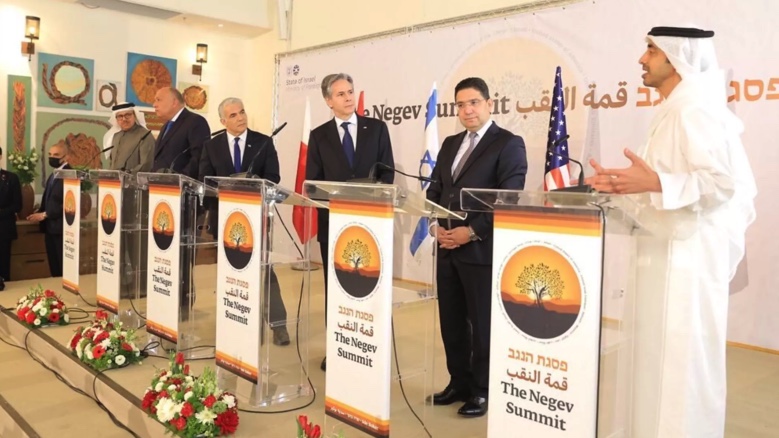 In The News
U.S., Israel and several Arab countries establish Negev Forum
Senior diplomats from the U.S., Israel, the United Arab Emirates, Egypt, Morocco and Bahrain met in Manama, Bahrain, on Monday to push forward with the establishment of the Negev Forum, a new framework for cooperation in the region.
Why it matters: Regional cooperation and integration between Israel and other countries in the Middle East will be a central theme during Biden's visit to the region in two weeks.
Flashback: Monday's meeting in Bahrain was a follow-up to the unprecedented Negev Summit, which took place in Israel last March and brought together Secretary of State Tony Blinken and the foreign ministers of Israel, UAE, Bahrain, Morocco and Egypt.
State of play: The diplomats at the meeting agreed to form six working groups on clean energy; education and co-existence; food and water security; health; regional security; and tourism.
Read More: Axios