US-Israel Relationship
U.S. embassy hosts July 4th celebration for first time in Jerusalem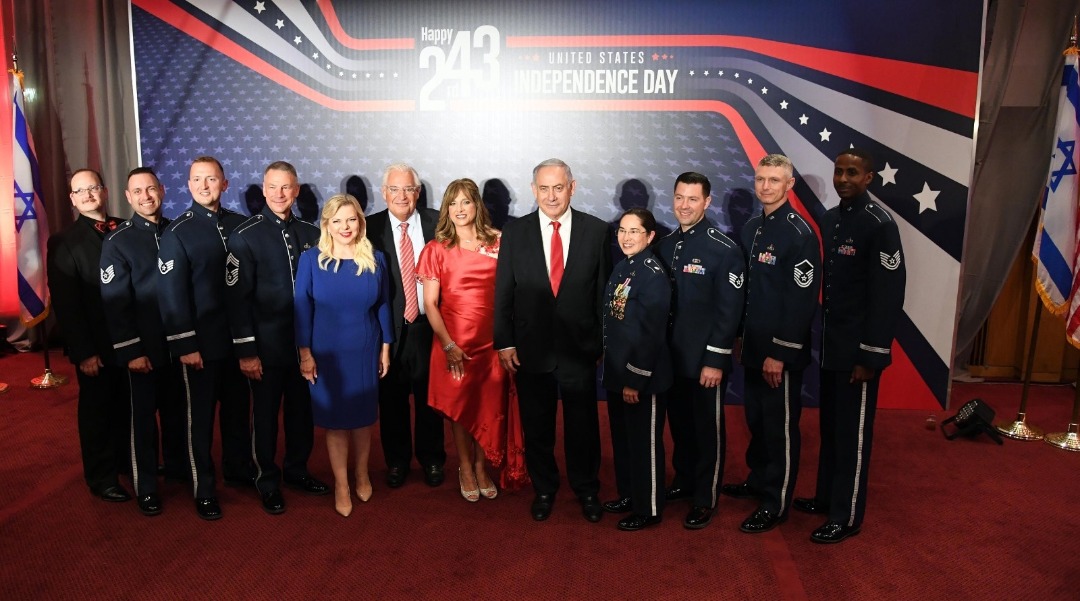 (JTA) — The U.S. Embassy hosted its annual Fourth of July party in Jerusalem for the first time, days after its ambassador participated in the inauguration of a controversial archaeological tourist site in eastern Jerusalem.
Prior to this year's celebration, held at the Jerusalem International Convention Center, the party for the fourth was held at the ambassador's residence in Herzliya. Last year, after the embassy's move from Tel Aviv to Jerusalem, the party was held at Airport City.
A bipartisan delegation of 10 congressmen and two senators who are visiting Israel attended the event.
Netanyahu spoke at the event, praising the Trump administration for its support of Israel. He noted that he, his wife Sara, U.S. peace negotiator Jason Greenblatt, U.S. Ambassador to Israel David Friedman and his wife, Tammy, on Sunday visited the tunnel entrance to the Pilgrimage Road, and oversaw the opening of the ancient historical site which brought Jewish pilgrims from the Shiloach pool to the Western Wall. "Well we're back, and we're back standing for the truth, for our history, for our rights and it's wonderful to have the greatest power on earth not opposing the Jewish state but supporting the Jewish state. What a twist," Netanyahu said.
Read More: Jewish Telegraphic Agency