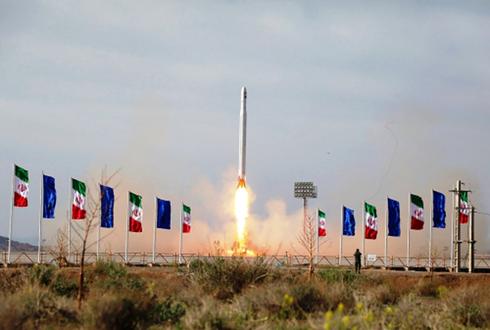 Iran
U.S. Accuses Iran of Defying UN Nuclear Deal Resolution
The United States accused Tehran on Wednesday of defying the UN resolution endorsing the 2015 Iran nuclear deal with a satellite launch last month and also argued it is continuing to violate a UN arms embargo.
The U.S. Mission to the United Nations made the allegations at an informal meeting of experts from the Security Council committee that monitors implementation of the resolution. 
Tensions between Iran and the U.S. have escalated since the Trump administration withdrew from the nuclear deal between Tehran and six world powers in 2018 and reimposed crippling U.S. sanctions. A year ago, the U.S. sent thousands more troops, long-range bombers and an aircraft carrier to the Middle East in response to what it called a growing threat of Iranian attacks on U.S. interests in the region.
 The meeting that the United States called Wednesday appeared to be another step in its campaign to pressure Iran to stop interfering in the region and halt what the Trump and Israel believe is its pursuit of nuclear weapons, which Tehran denies.
 Read More: Ynet