United Nations (UN)
U.N. Adopts Resolution Condemning Iran's Violations Of Human Rights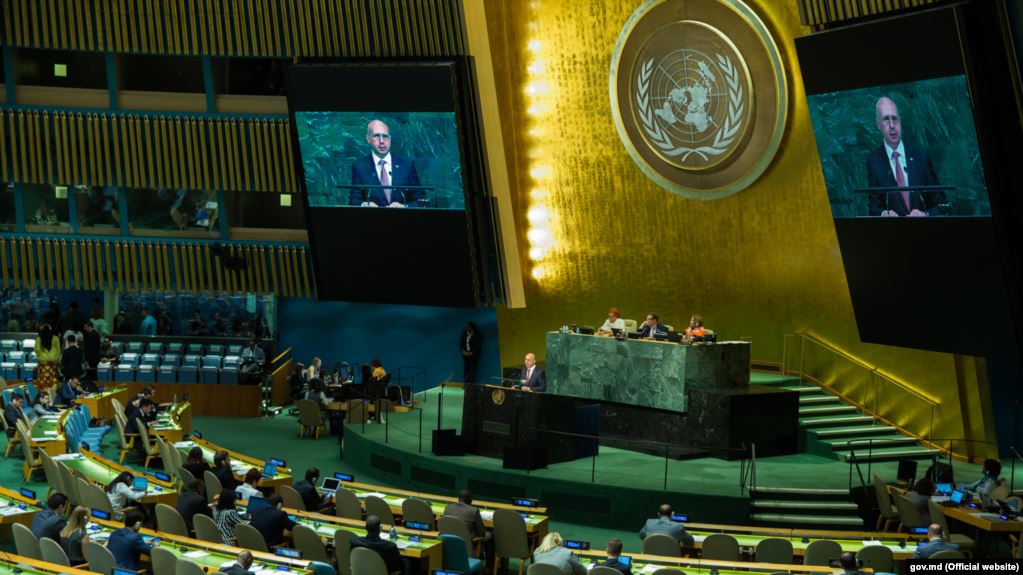 The United Nations General Assembly (UNGA) adopted its 64th Resolution on December 19 against human rights violations in Iran.
Sponsored by Canada, the resolution was adopted with 81 votes for, 30 against, and 70 abstentions.
Prominent Iranian human rights activist Hassan Nayeb Hashem tweeted, "The resolution concerning the situation of human rights in Iran was adopted with a very high margin at the United Nations General Assembly."
A number of local news agencies in Iran have mentioned the resolution without elaboration, while Iranian officials have yet to respond to the news.
Reportedly, Syria is the only country that protested the adoption of the resolution.
Some paragraphs in the resolution addressed the human rights issues in Syria, North Korea, and the Crimean Peninsula. These parts were ratified along with the main body of the resolution.
A member of Iran's delegation to the UN, Mohammad Hassan Nejad Pirkoohi, protested the condemnation of Syria and North Korea in the resolution, IRGC-run news agency Fars reported.
According to Iran's TV and radio news agency, Pirkoohi described the adoption as regretful.
Through Canada's Foreign Policy page on Twitter, Ottawa has welcomed the adoption, promising to continue supporting human rights in Iran.
On November 24, the Third Committee of UNGA overwhelmingly approved the draft resolution criticizing Iran's human rights record.
By a vote of 83 to 30, the UN body passed its draft resolution after a series of debates and submitted reports. Many countries abstained, some criticizing Iran but justifying their abstention by a desire to encourage Tehran to cooperate with the UN in protecting human rights.
During the session, Iran's representatives did not directly respond to any of the issues mentioned in the draft resolution. But the Iranian representative attacked sponsor Canada and called the resolution a politicized document, signaling Iran may not cooperate with the UN on human rights.
A year ago, the committee passed a similar resolution, with an almost identical voting pattern.
The recent resolution welcomes what it calls progress of Iran's record, especially new laws limiting the death penalty for drug offenses. Iran raised the bar on applying the death penalty just days before the UN vote.
However, the resolution expresses serious concern at the alarming number of death sentences handed down, including for minors, based on forced confessions.
Referring to dual nationals and foreigners imprisoned in Iran, the resolution urges Iran "to uphold, in law and in practice procedural guarantees to ensure fair trial standards, including timely access to legal representation of one's choice from the time of arrest through all stages of trial and all appeals, the right not to be subjected to torture, cruel and inhuman or degrading treatment or punishment and consideration of bail and other reasonable terms for release from custody pending trial."
Resolutions adopted by UNGA are non-binding.
Read more: Radio Farda