Terrorism
Two soldiers wounded in West Bank car-ramming; 2 attackers killed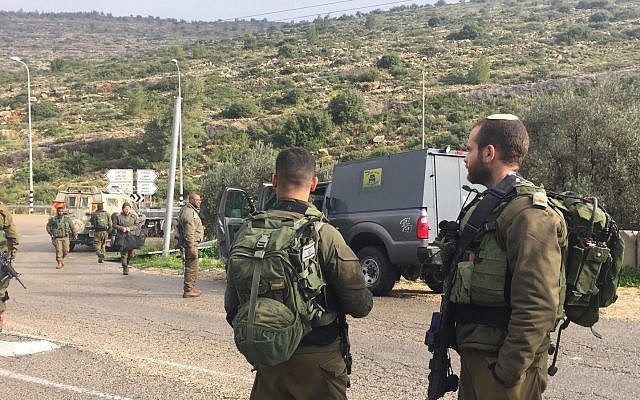 Two Israeli soldiers were wounded in a predawn car-ramming attack in the northern West Bank on Monday, one of them seriously, the army said. The force opened fire on the three occupants of the vehicle, killing two and wounding the third.
The ramming occurred at approximately 3:30 a.m. near the village of N'ima, northwest of Ramallah. The army said that "from an initial investigation it appears to have been an attack."
"Terrorists rammed their vehicle into a number of soldiers who had stopped by the side of the road at the entrance to the village," the Israel Defense Forces said.
The soldiers had earlier conducted arrest raids in Nima. Their vehicle broke down as they exited the village. The ramming occurred as the soldiers were standing outside the truck.
An IDF officer was seriously injured and a border guard was lightly wounded in the attack, the military said.
Palestinian residents of the village denied it was a deliberate attack and said it was an accident, noting the lack of streetlights, narrowness of the road and the thoroughfare's nickname: "Death Street."
Read More: Times of Israel