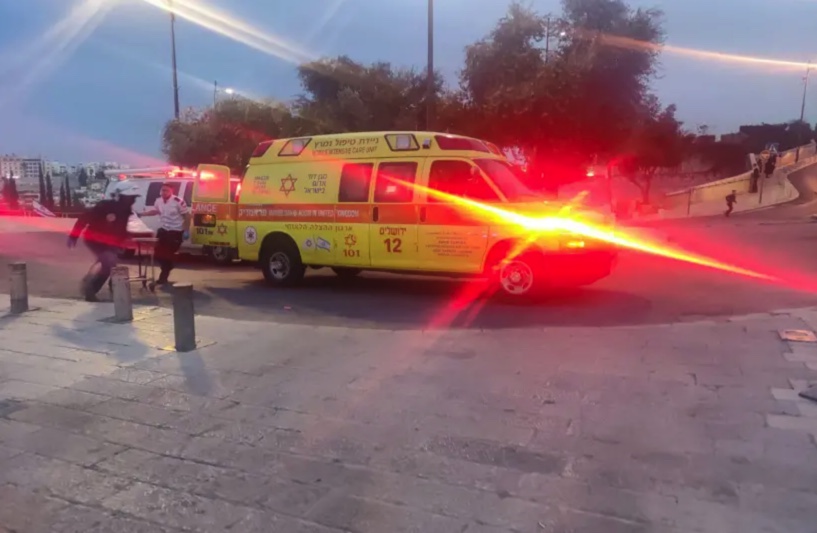 In The News
Two police officers injured in stabbing attack near Temple Mount
Two Israel Police officers were moderately injured in a stabbing attack near the Temple Mount in Jerusalem's Old City on Monday evening, with Hamas taking responsibility for the attack.
According to police, the attacker exited the Temple Mount, pulled out a knife and assaulted the two police officers. The officers responded by shooting at the terrorist, killing him. The two officers were transferred for medical treatment.
The attack happened near the Cotton Merchants' Gate, one of the entrances to the Temple Mount.
The area was cordoned off and large police forces arrived at the scene and began collecting evidence. A situation assessment was carried out at the scene by Jerusalem police district head Doron Turgeman and Border Police Commander Amir Cohen.
Hamas took responsibility for the attack later in the evening, saying that the terrorist, who was from Jalazone, a Palestinian village near Beit El, was a member of the organization.
"The successive resistance operations in occupied Jerusalem ignite the fire under the feet of the occupation, and warn it not to commit more foolishness and intrusion against Jerusalem and Al-Aqsa," said Hamas.
Read More: The Jerusalem Post