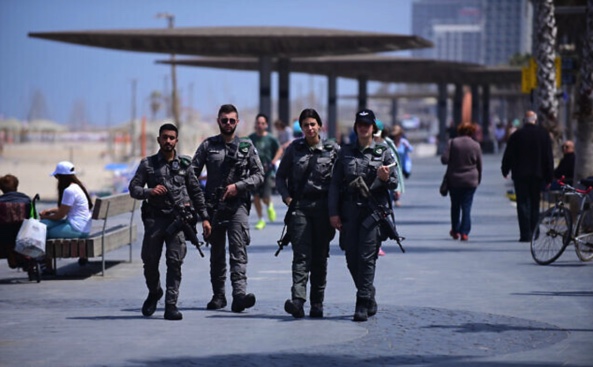 In The News
Two Palestinians suspected of planning 'hostile activity' arrested in Tel Aviv
Two Palestinians who had illegally entered Israel were arrested Monday morning in Tel Aviv over "concerns of hostile activity," law enforcement officials said.
Officers from the Yamam police counter-terrorism unit and the Shin Bet security agency arrested the pair in south Tel Aviv in the predawn hours of Monday, Israel Police said in a statement.
Police said "there were concerns they may conduct hostile activity" after entering Israel without a permit.
The two — from Nablus — were taken for further questioning by the Shin Bet. It was not clear if they were armed.
Tensions have risen sharply between Israel and the Palestinians in recent months against the backdrop of repeated terror attacks in Israel and the West Bank that have left 19 people dead.
One of those deadly attacks took place in Tel Aviv. A gunman opened fire at a bar on the city's main Dizengoff Street, killing three and wounding 13. The attacker, a West Bank Palestinian who was illegally in Israel, was killed when he reportedly drew a gun on police who tracked him down after hours-long manhunt involving hundreds of security officers.
Read More: Times of Israel