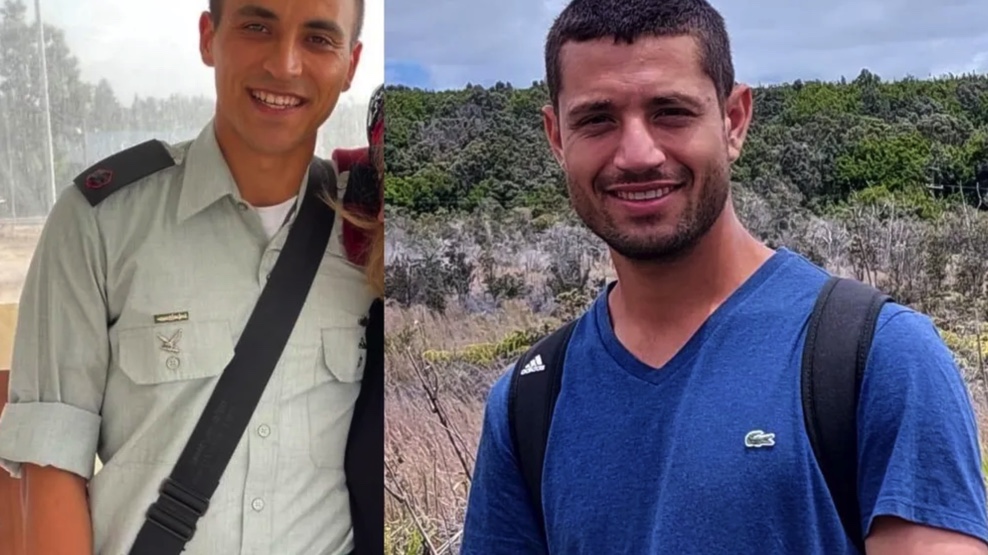 In The News
Two Israeli military officers killed in friendly fire incident
Two Israeli military officers were killed on Wednesday night in a friendly fire incident at a base in the Jordan Valley, the Israel Defense Forces (IDF) said on Thursday.
They were identified as Maj. Itamar Elharar, 26, and Maj. Ofek Aharon, 28.
The company commanders in the Oz Brigade's Egoz Unit had just finished a drill in the firing zone of the Nabi Musa base when they identified a suspicious figure during a security patrol along the outside perimeter of the base and fired warning shots into the air as per official procedure.
The two were then shot and killed by another IDF soldier who was nearby and mistook them for possible terrorists attempting to infiltrate the base.
Medical personnel provided treatment on the ground, and they were evacuated by an Israeli Air Force (IAF) helicopter but were soon pronounced dead.
The IDF said that the "officers were killed after a mistaken identification led to a friendly fire incident."
The military said that it was still investigating the incident that is described as a "serious event."
Read More: i24 News