Terrorism
Two explosive balloons, apparently flown from Gaza, land in Israel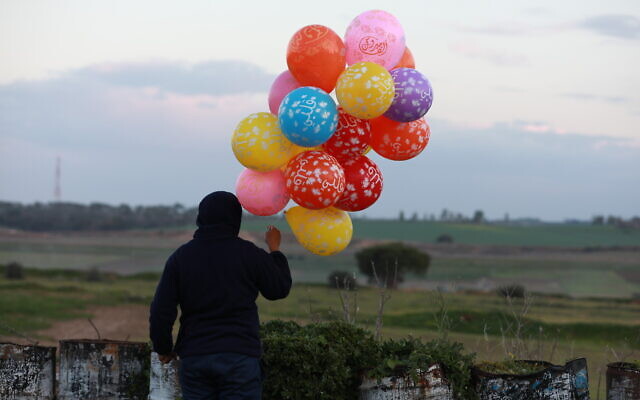 Two explosives-laden balloons, apparently launched from the Gaza Strip, landed in the Sha'ar Hanegev region on Sunday morning. One of the devices alighted in an agricultural field and the second in a greenhouse, according to the local regional council.
Police sappers arrived at the scene and neutralized the devices without casualties.
Local residents have expressed concern in recent days as the number of balloons coming over from Gaza has increased.
Read More: Times of Israel