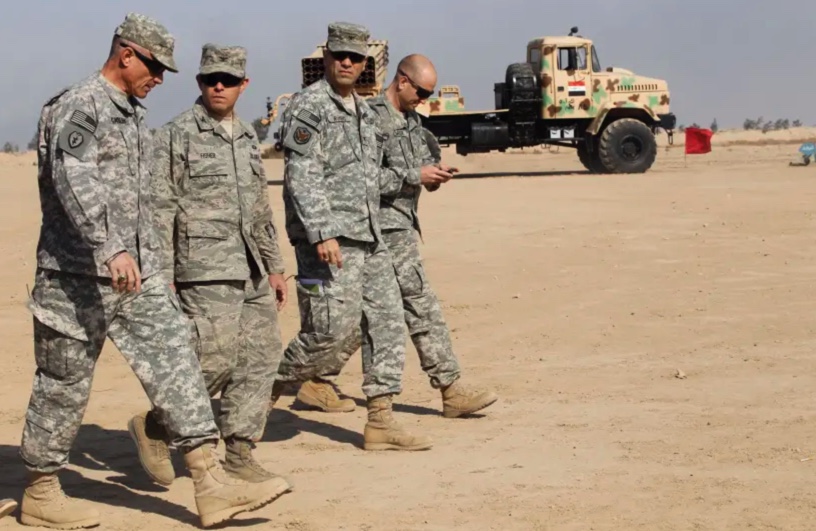 In The News
Two drone attacks in 24 hours target US forces in Iraq
Two drones targeted the Al-Asad base in Iraq, a facility where US personnel are located. It came around 24 hours after another drone attack targeting America in Baghdad. The attack on Monday was to coincide with the US killing of IRGC Quds Force head Qasem Soleimani; the drones had "revenge" written on them. The second attack appears to also be a message from Iran and its allies in Iraq.
Drones have increasingly been used by Iran and its proxies and allies in the region over the past year. This is the new preferred method to target US forces as well. Drones have targeted American personnel and facilities in Baghdad, as well as in Erbil in the Kurdistan region. They have also targeted the Tanf garrison in Syria where US forces are located. Washington has ostensibly ended combat operations in Iraq over the last two years. US forces are in Iraq at the invitation of the Iraqi government to advise and assist in defeating ISIS.
Over the last several years, pro-Iranian elements in Iraq have increased calls for the US to leave. These are the same groups linked to pro-Iranian militias and terrorists who attacked American forces after the 2003 invasion. Although the pro-Iran groups, like the Badr Organization, opposed Saddam Hussein, they also dislike the US. They worked with it pragmatically in the beginning but then began killing Americans.