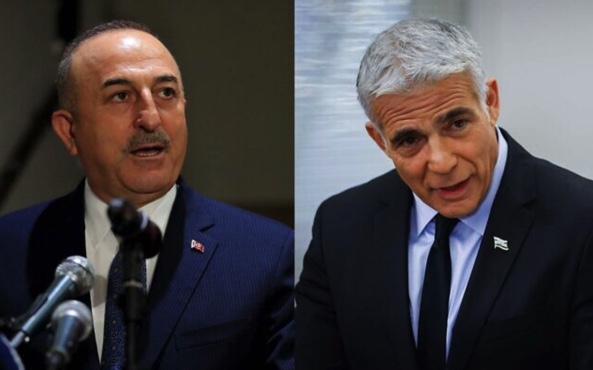 In The News
Turkish FM says he'll visit Israel in May, discuss reinstalling ambassadors
Turkish Foreign Minister Mevlut Cavusoglu said on Thursday that he will travel to Israel and the Palestinian Authority in mid-May. Speaking to Turkish TV channel A Haber, Cavusoglu said he will discuss the return of ambassadors to Turkey and Israel during the trip, according to Reuters.
Israel's Foreign Ministry told The Times of Israel that it could not confirm the visit at this time.
Once robust regional allies, Israel and Turkey saw their ties fray during the tenure of President Recep Tayyip Erdogan, who has has been an outspoken critic of Israel's policies toward the Palestinians.
Israel has been upset by Erdogan's warm relations with Hamas, the terror group that controls the Gaza Strip.
The countries reciprocally withdrew their ambassadors in 2010 after Israeli forces were attacked when they boarded a Gaza-bound flotilla carrying humanitarian aid for the Palestinians that attempted to break an Israeli blockade, and killed 10 Turkish citizens in the altercation.
Read More: Times of Israel