Syria
Turkey Threatens New Tensions With Russia and Iran in Syria As It Tries to Make a Deal with U.S.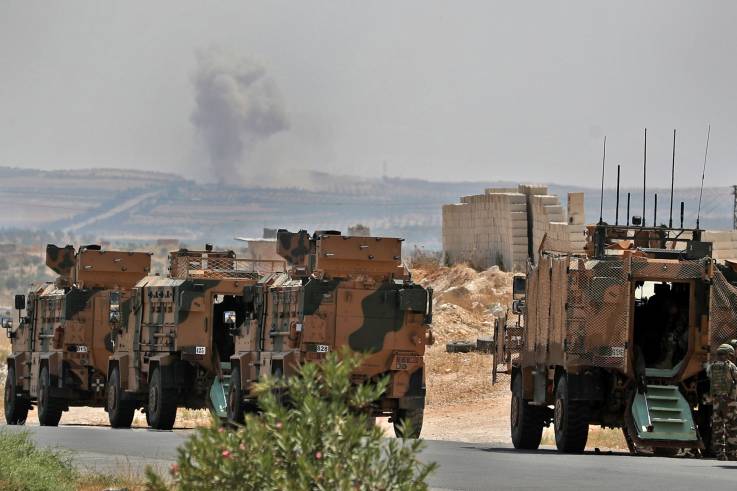 Turkey has defied warnings from Russia, Iran and their local allies in Syria by seeking a deal with the United States and continuing to support insurgents as they clashed with government forces in the restive northwestern province of Idlib.
A demilitarized zone deal struck nearly a year ago by Turkish President Recep Tayyip Erdogan and Russian President Vladimir Putin sought to stave off a Syrian military advance against Idlib, a jihadi-dominated area also populated by up to two million civilians and scores of various rebel groups. But violence has flared here in recent weeks, further inflating the death toll of an eight-year civil war. As the fighting worsened, a Turkish convoy defied Syrian warnings and crossed the border before being hit by an airstrike that "caused three civilians to lose their lives and left 12 civilians wounded," according to the Turkish Defense Ministry.
"We strongly condemn this attack which contradicts the existing agreements, cooperation and dialogue with the Russian Federation. Without prejudice to our rights to self-defence, we expect the necessary measures to be taken to prevent recurrence of such incidents," the ministry said in a statement, arguing that Moscow had been informed prior to the convoy's departure.
The Syrian Foreign Ministry, however, claimed in an earlier statement Monday that the convoy was "loaded with ammunition and weapons" intended "to help the defeated terrorists of the Nusra Front," an al-Qaeda affiliate now known as Jabhat Fateh al-Sham, in the recently government-reclaimed city of Khan Sheikhoun.
Read More: Newsweek