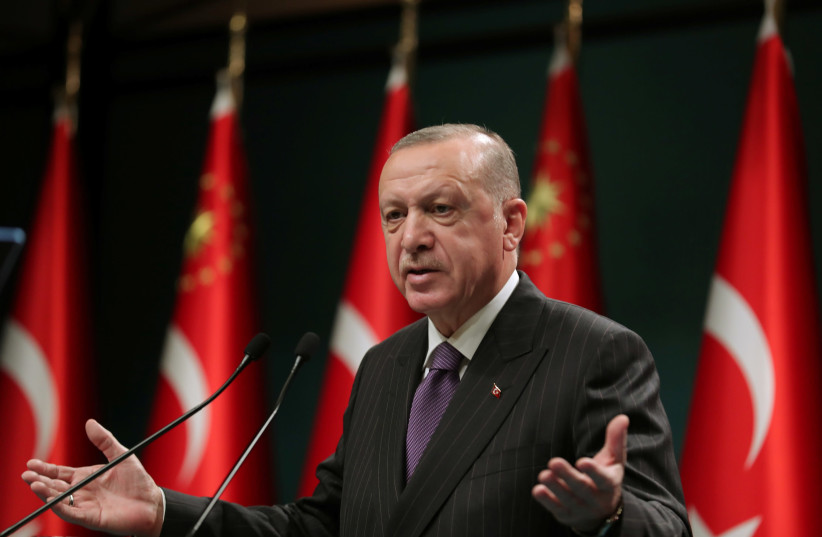 Turkey
Turkey Seeks To Cement Iran Alliance
01/30/2021
In a sign of its increasing desire to work closely with Tehran against US interests in the Middle East, Turkey hosted Iran's Foreign Minister Javad Zarif in Ankara on Friday.
The meeting illustrated that Turkey's recent push for Azerbaijan to fight Armenians in the Caucasus will likely end with Ankara, Moscow and Tehran cooperating in that region to carve it up into spheres of influence, like in Syria and Libya.
Fueled by the Trump administration's having worked closely with Turkish President Recep Tayyip Erdogan, Ankara has pivoted in the last several years to engage with Russia and Iran.
This appears counterintuitive, because Washington wanted to work with Turkey and even gave it a greater role in Syria. But Ankara's goal was to use the blank check it had from the Trump administration to move away from NATO into the orbit of Moscow and Tehran, in order to partition areas of the Middle East and remove the US and the EU.
Turkey has a well-oiled pro-government media machine and lobby that works to tell one story to Iran hawks in Washington and another to regional media. For instance, Turkey has been pushing a media narrative that it wants reconciliation with Israel and could sideline Hamas, which has a red carpet in Ankara. In reality, however, Turkey and Iran both back Hamas, and Zarif's visit to Ankara was symbolic of the Turkey-Iran alliance.
Read More: Jerusalem Post