Hamas
Trump's Mideast envoy blasts NY Times over 'dangerous and despicable' cartoon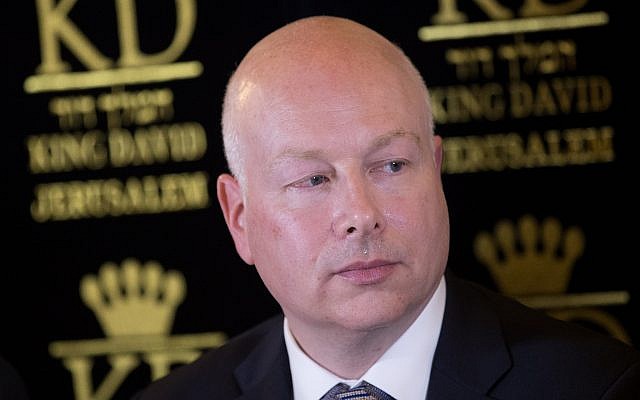 US Special Envoy Jason Greenblatt on Monday slammed the The New York Times after it published a caricature that the paper has since acknowledged was anti-Semitic and for which it has apologized.
The cartoon showed a blind, skullcap-sporting US President Donald Trump being led by a dog-like Israeli Prime Minister Benjamin Netanyahu, with a Star of David collar around the latter's neck.
"The cartoon wasn't just dangerous — it was despicable," Greenblatt wrote in a tweet. "NYT owes us a transparent plan of action to ensure this will never happen again & should share results of their investigation."
On Sunday, the paper said it was "deeply sorry" for printing the cartoon in its international edition last week. It attributed the misstep to a lack of oversight and vowed to revamp its editorial process to ensure "nothing like this happens again."
It said, "Such imagery is always dangerous, and at a time when anti-Semitism is on the rise worldwide, it's all the more unacceptable.
"We have investigated how this happened and learned that, because of a faulty process, a single editor working without adequate oversight downloaded the syndicated cartoon and made the decision to include it on the Opinion page. The matter remains under review, and we are evaluating our internal processes and training. We anticipate significant changes."
Read More: Times of Israel