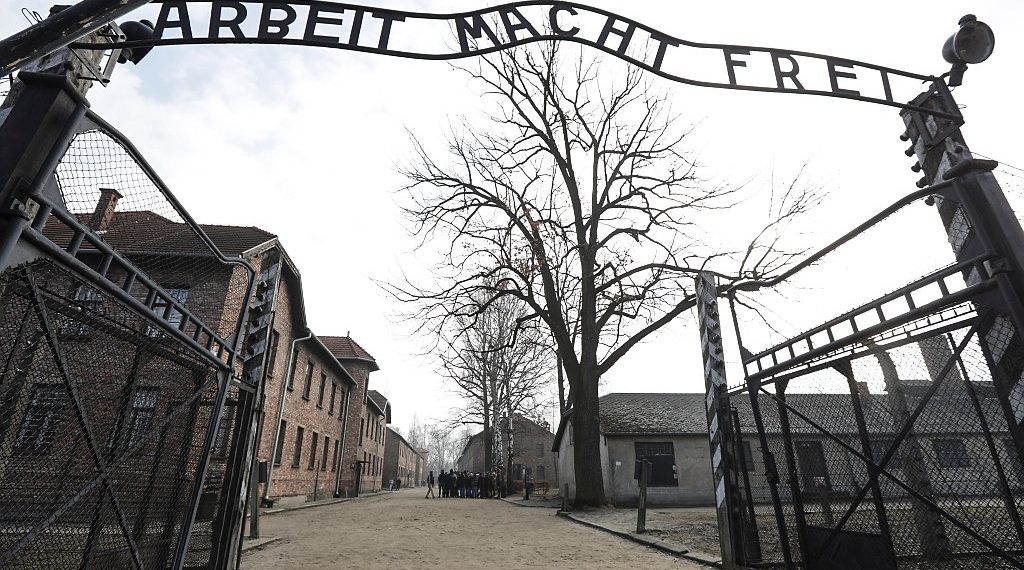 Holocaust
Trump, world leaders invited to Jerusalem to mark 75 years since Auschwitz liberation
Jerusalem is in the process of organizing an event commemorating the 75th anniversary of the liberation of Auschwitz with world leaders such as US President Donald Trump and French President Emmanuel Macron, The Jerusalem Post reported on Sunday.
Israeli officials say that the event would be held on January 26, a day before the anniversary. German Chancellor Angela Merkel, Britain's Prime Minister and possibly Canadian Prime Minister Justin Trudeau will be in attendance.
Follow Israel Hayom on Facebook and Twitter
The western leaders would then take part in an event at the Yad Vashem Holocaust memorial called the World Holocaust Forum the next day.
It is unclear if Russian President Vladimir Putin will be invited as well, although the Kremlin has previously said a presidential visit to Israel was likely in 2020.
If Macron accepts the offer to join the event in Jerusalem, it will be his first visit to Israel as French president.
Officials have reportedly worked for months behind the scenes to make the commemoration happen, with Israeli President Reuven Rivlin alluding to the event during a speech delivered at Yad Vashem last year.
"With the rise in anti-Semitic voices, I have recently approached world leaders to invite them to an international conference that will be held here at Yad Vashem next January, to mark the 75th anniversary of the liberation of Auschwitz," he said.
"Here in Jerusalem, together with presidents and heads of state, we will join forces in the uncompromising fight against anti-Semitism, xenophobia and Holocaust denial," he said.
Read more: Israel Hayom