US-Israel Relationship
Trump will move embassy, one-congressman mission predicts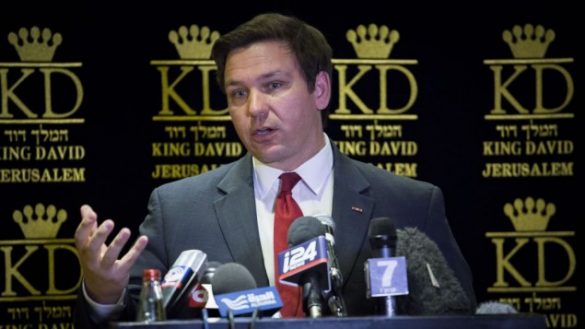 US President Donald Trump will likely decide to move the American Embassy from Tel Aviv to Jerusalem, the head of a Congressional fact-finding mission into a possible relocation said on Sunday.
The small delegation, headed by Representative Ron DeSantis of Florida, the only congressman on the trip, visited three possible locations in Jerusalem, and determined that the main US consulate building on 14 David Flusser Street, in the capital's Arnona neighborhood, appears best suited to house the American embassy.
"I think it's going to happen," said DeSantis, who chairs the House Oversight Committee's Subcommittee for National Security, which is in charge of security arrangements for US diplomatic missions across the globe. "To see this happen 50 years after the liberation of Jerusalem is going to be exciting for a lot of people in the US, and I know it's going to be very exciting for a lot of Israelis here in Jerusalem."
DeSantis cited the 1995 Jerusalem Embassy Act, which calls for the US Embassy to be moved to Jerusalem but included a waiver to delay the measure for security reasons. So far, all presidents — Bill Clinton, George W. Bush and Barack Obama — have signed the waiver every six months. The current waiver will expire at the end of May, forcing Trump to decide if he will extend it or comply with the congressional order.
Trump, who during his campaign vowed to move the embassy and, according to reports was willing to do it on his first day in office, has recently backtracked, saying he is still studying the matter.
Read more at: Times of Israel