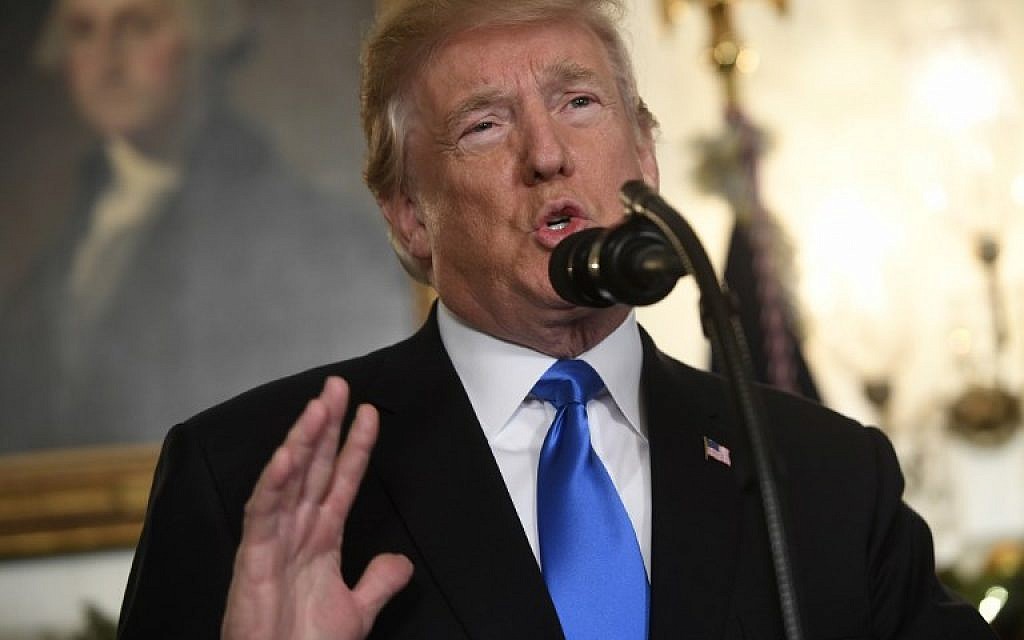 Jerusalem
Trump says he 'may go' to next month's Jerusalem embassy opening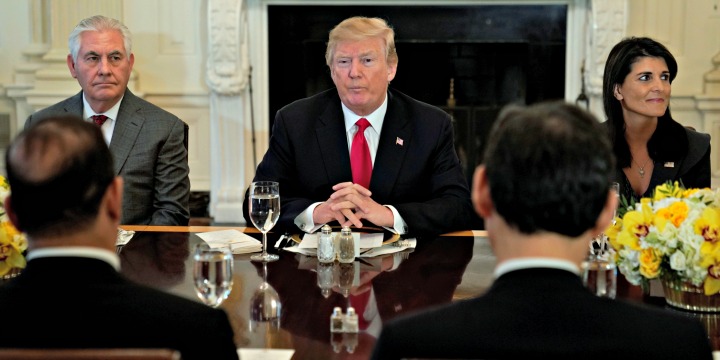 WASHINGTON — US President Donald Trump said Friday he would possibly travel to Israel next month for the opening of the new US embassy in Jerusalem.
Standing next to German Chancellor Angela Merkel at a White House press conference, Trump responded to a question from the Christian Broadcasting Network over who would attend the ribbon-cutting ceremony.
"I may go," the president said. "Very proud of it."
It was previously reported that Trump had mulled attending the inauguration himself but decided against it.
The president also said he had been prepared to sign his approval for a $1 billion embassy construction project in Jerusalem. But he added that he stopped short mid-signature — after jotting "Donald" but before "Trump" — when he realized the cost was too high. He said he instinctively knew the embassy could be opened instead for a mere $300,000-$400,000, through a makeover of part of an existing US installation.
"It is going to be beautiful. And it will be somewhat temporary, but it could be for many years," he said.
"The embassy in Jerusalem has been promised for many, many years by presidents," Trump said.
"They all made campaign promises and they never had the courage to carry it out. I carried it out."
Trump vowed to move the US embassy to the holy city last December, when he also formally recognized Jerusalem as Israel's capital.
Washington ultimately decided to expedite the process of relocating its embassy from Tel Aviv by repurposing a facility that currently houses the consular operations of the Consulate General in Jerusalem. The building, which is in the southern Jerusalem neighborhood of Arnona, will initially consist of the US ambassador and a small team, the White House said in January.
In January, Trump announced that the process would be expedited and a new facility would open in May, to coincide with Israel's 70th anniversary.
Welcomed by Israel, the Palestinians have seen the move as a provocation, and have said it effectively negates the possibility of the Trump administration serving as an honest broker in peace talks. Palestinian Authority President Mahmoud Abbas and other PA officials have since refused to meet with anyone on Trump's team.
Read More: Times of Israel